MediaPress Media Moderator
Keep your media managed with the moderation tools.
Automatic moderation & community-assisted reporting and moderation with proper workflow.
Complete solution
Moderate all media by default and/or let the community members report for the unwanted media.
Community Driven
You can let your site members do the reporting and set up automatic hiding after a threshold.
Customizable Workflow
Keep everyone in the loop with the customizable email notifications.
Great Support
We are here to help. Let us know in our forums and we will promptly assist you.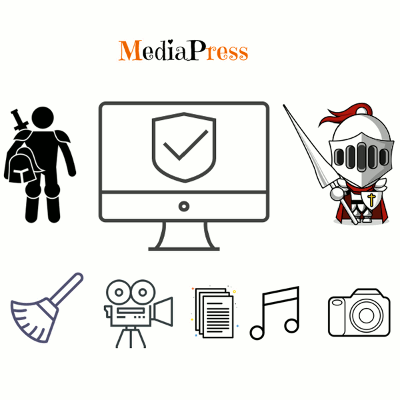 Version: 1.0.8
Author:

BuddyDev

Compatible with:

MediaPress 1.3+

Tested Upto:

MediaPress 1.4.4

Last Updated:

Monday, 03 December, 2018
Use MediaPress Moderator with Confidence.
100% supported
It's fully supported by our dedicated team.
30 days money-back guarantee
We are so confident with our product that we offer 30 days money-back guarantee. No questions asked!
Buy Now & Start using instantly.
Includes 1 Year updates & professional support. More info
Frequently Asked Questions.
Does it allow moderating all media types?
Yes, It does. It allows moderating all media types(photo, video, audio, documents, etc.) which are recognized by MediaPress.
Does it allow moderating for users, groups & sitewide media?
Yes, It does. It allows moderation for all supported MediaPress component types (Currently User, Groups, Sitewide galleries).
Can I control when to hide a media?
Yes, you can. You can set a custom threshold for hiding media. When the no. of reports reach the threshold, media is hidden.
Can I require moderation of all uploaded media?
Yes, you can. If you enable "Add to moderation queue on upload" in settings, all newly uploaded media will be held in moderation and will be viewable only when the site admin approves them.
Can I customize emails?
Yes. You can enable/disable notifications for all the actions and customize the subject/content for each of the emails.
Is it translatable?
Yes, It is. The plugin includes a PO file that you can translate into your locale language.
What is the minimum MediaPress version required?
It needs MediaPress 1.2.0 or above.