MediaPress Upload Terms of Service plugin allows site admins to configure terms of service agreement. To upload photos, videos, or any media to their gallery, Users will need to agree on the terms of services. If a user does not agree with your terms of service, they won't be able to upload media on your WordPress/BuddyPress-based site.
Features:-
Force user to agree to upload terms of service
Easy admin option to configure the link and the message
100% translatable
This plugin can be very useful for social sites allowing users to create a gallery.
Screenshots:-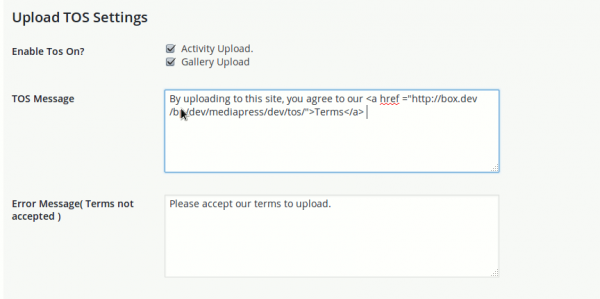 The Activity upload checkbox:-

Activity Upload not checked error:-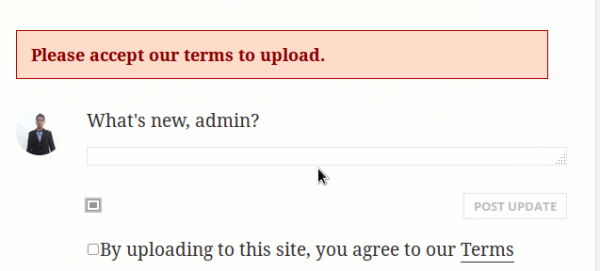 Activity upload after terms acceptance:-
Single gallery upload checkbox:-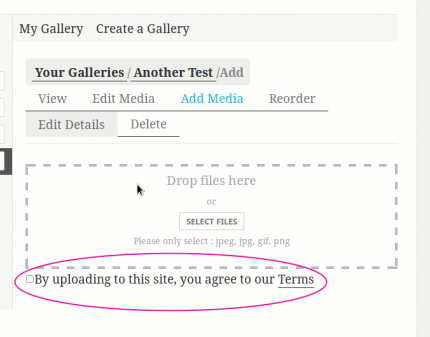 Single gallery tos error message:-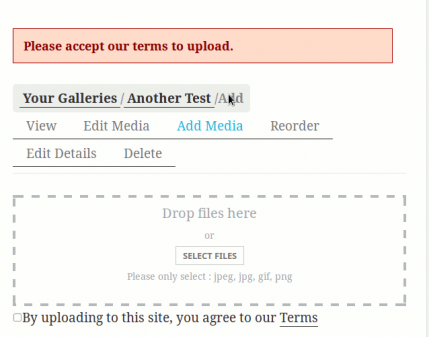 Single gallery upload after terms acceptance:-