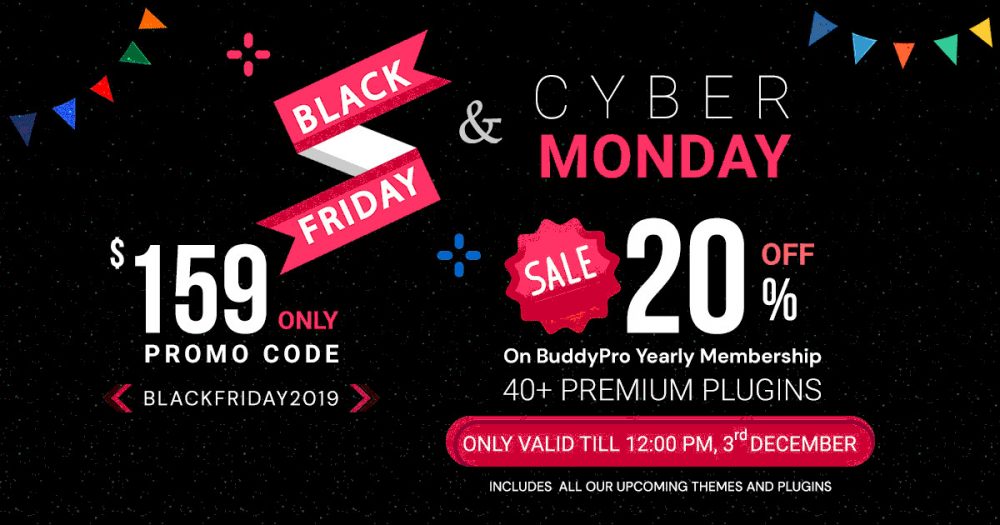 Thank you for being wonderful and using our plugins/themes.
Get Buddy Pro yearly membership for $159 only. It's a once in a year offer and only valid till 12PM, 3rd January. Use the coupon BLACKFRIDAY2019.
Grab it and get the bundle of powerful plugins and themes for your current and future BuddyPress projects. You will also get access to our upcoming plugins(at least 3) and upcoming themes(at least 2) during your membership.
Have a wonderful day.