BuddyPress Extended User Groups widget plugin allows listing of a user's groups in a widgetized area. It makes it easy to control which groups should be listed and how many of them. It provides easy admin options to control the various criteria.
This plugin allows listing two types of groups:-
Groups of which the current logged in user is a member or
Groups which were created by the current user
You can also select whether you want to show the groups for logged in user or current displayed user(1.0.4 or above).
These listings can be further customized to list groups based on popularity/activeness.
Screenshots:-
Widget options:-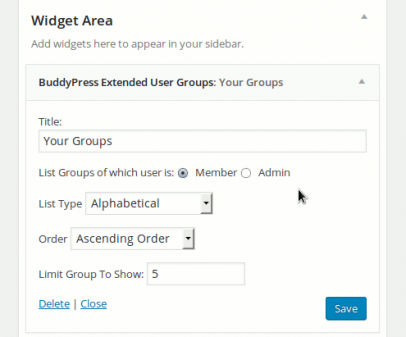 Groups List:-