BuddyPress Avatar Moderator
Comprehensive moderation tool for user profile photo uploads, group photos.
Build a better managed BuddyPress community by moderating/regulating user profile photo uploads as well as group display photos.
Complete package
Complete moderation plugin with notification control and more.
Flexible
Control what you want to moderate and what notifications to send.
High Quality Code
Comes with excellent code for long term resilient usage.
Great Support
We are here to help. Let us know in our forums and we will promptly assist you.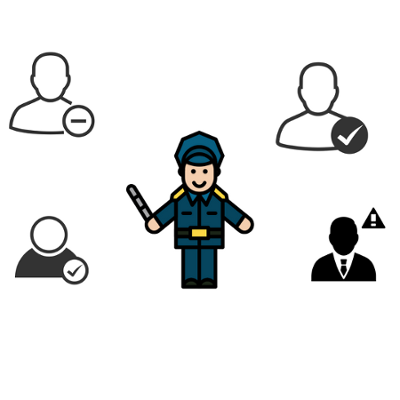 Version: 1.1.5
Author:

BuddyDev

Compatible with:

BuddyPress 8.0+

Tested Upto:

BuddyPress 11.2.0

Last Updated:

Thursday, 01 June, 2023
Highly flexible & easily customizable notifications control.
Admin notification
Sends site admin email notification on new profile photo or group photo uploads.
User Notifications
Send email and/or use BuddyPress notifications for the approval/rejection.
Group Notifications
Group admin can be notified by email, BuddyPress notifications of the approval or rejection.
Customizable messages
Email subject & message can be customized from the settings page for each of the action.
Use BuddyPress Avatar Moderator with Confidence.
100% supported
It's fully supported by our dedicated team.
30 days money back guarantee
We are so confident with our product that we offer 30 days money back guarantee. No questions asked!
Buy Now & Enhance your site instantly.
Includes 1 Year updates & professional support. More info
Frequently Asked Questions.
Where should I use BuddyPress Avatar Moderator?
It is recommended to use avatar moderation in the environments where you want to have a controlled experience. Some of the examples are:-
Company intranet
School College/University sites
Dating sites
Local communities etc.
Does it work with BuddyPress Force Profile Photo plugin?
Yes, It does.
What type of notifications are available?
Email & BuddyPress notification.
Can I disable email or local notification?
Yes you can. From settings page, you can enable/disable the email/local notifications for each action.