Allow Your Users to Change their Username on your BuddyPress Based site
Well, here is a small weekend fun project. The plugin will allow your users to change their Username(yes, It's the username you log with) from the front end. It may be helpful for a couple of sites if you want to allow your users to change their username.
A couple of screenshots will help better.
Change Username Screen:-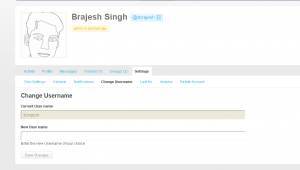 The User can enter a new username there as shown below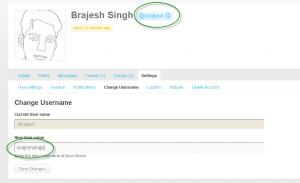 And if the username is available and is not reserved, The username will be changed and the user will be redirected to new url of his profile as shown below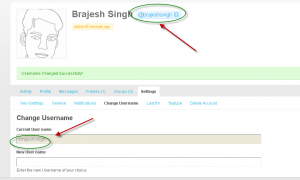 And if the user enters a reserved name(say admin, administrator etc), the username will not be changed, and the user will see an error as shown below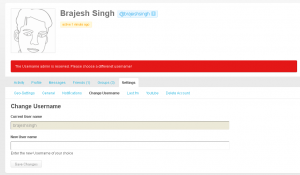 Since the plugin updates username as well as user_nicename, there won't be any issues with author archive or any user page,.
Caution:-
In BuddyPress activity stream, the username and link are inserted statically. So, It will not update the old activity stream. Though, the activity will still belong to user but clicking on the username in activity stream for older link will redirect to homepage. Clicking view will work.
Download &Installation:
http://buddydev.com/plugins/bp-username-changer/
For all of you, who revel in looking at the code, I have commented it properly. So, If you want to take a look, It should be pleasure for your eyes

Please do let me know your suggestions or anything you want to say in comment. I am very much looking forward to that

Get latest WordPress & BuddyPress tutorials, news and tricks in your inbox.
We send out a lovely email newsletter with the most popular stories. Be a part of it.