This section helps with using BuddyPress Anonymous Activity.
BuddyPress Anonymous plugin does not have any admin configuration. As soon as it is activated, It adds options to activity post form and activity comment form to allow anonymous activity.
Activity Post form option:-

Activity comment post form:-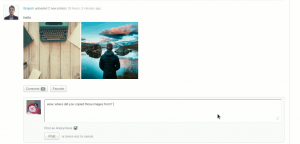 This plugin hides the name of original poster and only "Anonymous" is shown to the other user in notifications/mails etc. Please see screenshots at the bottom of this guide.
Localizing Plugin:-
Please look inside the languages directory of this plugin. You will see a file named "bp-anonymous-activity-en_US.po". If you are interested in localizing this plugin, please make a copy of that file and name it "bp-anonymous-activity-Your_Locale.po" and translate using poedit or any other translation software. The generated mo file should be saved as "bp-anonymous-activity-YourLocal.mo" where YourLocal is the name of your locale( e.g en_GB fr_FR etc).
Screenshots:-
Anonymous activity posting:-

Anonymous Activity update:-

Anonymous comment option:-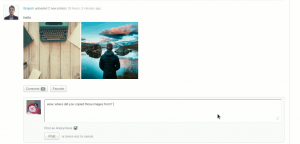 Anonymous comment:-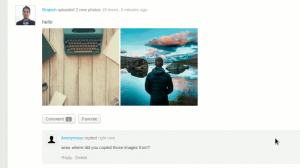 Anonymous mention posting:-

Anonymous mention:-

Anonymous notification:-

Email notification:-