Welcome to the BP Magic theme documentation.
Once you have completed the Installation, you can start playing with the theme features.
To start configuring the theme, please visit Appearance->BP Magic.
Once you click on that option you will see a screen like this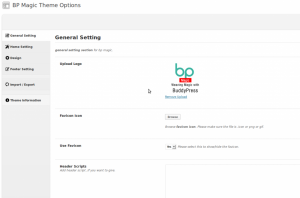 The admin screen allows you to upload logo/favicon and manage various settings.
There are 6 tabs available at the moment which are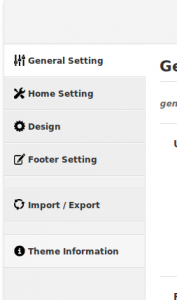 Clicking on these tabs will give you relevant options to customize.
In the current release, we have kept the options to minimum and will be including more based on your feedbacks.
Now, let us get into the details
General settings:-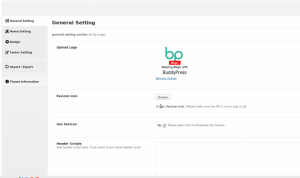 As you can see from the general settings screen, you can do the following
Upload logo/Remove older logo

Upload Favicon

Enable/Disable Favicon(If this is set to no, no favicon will be used)

Include header scripts(You can include any js code you want to put in the header, just make sure to use script tag with the code)
Home Settings:-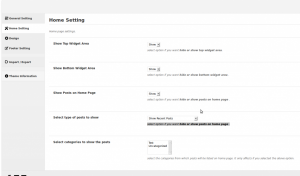 As you can see from the home settings, you can control the layout of home page here.
Layout of BP Magic:-
Let us understand the layout of BP Magic first before going further. Here is a screenshot that illustrates the layout of BP Magic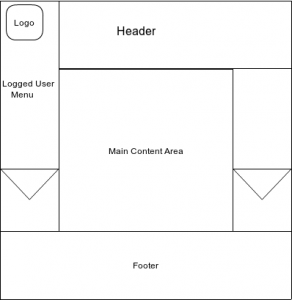 As you can see, It is a 3 column theme.
The left sidebar contains logged in user menu/avatar and below that there is optional Widget area which you can use(left sidebar widget area)
The right sidebar contains the login form and allows you to customize the rest of the content via widget.
The Main content area is divited into three parts
Home Top Widget area(you can enable/disable it from home page)
Posts List(You can show/hide it and select it to be most recent posts or just posts from some selected category)
Home Bottom Widget area(again it is the area that comes below posts list, you can enable/disable it)
Design settings:-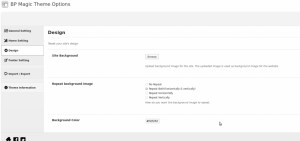 The design options currently allows you to change the background color/background image of the whole site. It is just simple one. Please let us know what more controls you want in the BP magic forums.
Footer Settings:-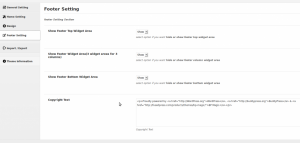 This tab allows you to control the footer.
You can control the number of widget area as well as  the bottom copyright text/scripts if any.
That's it. Please use BuddyDev support forums for support related queries.