I bet you haven't seen any theme like this before for BuddyPress. BP Magic is a social theme designed for BuddyPress. It is not just another theme with some BuddyPress specific code but we wrote it specifically for BuddyPress.
We have built a lot of awesomeness like the sweet looking activity page to Awesome Profile and group page. We have paid attention to the private messaging as well as settings page. Overall, It is something that we worked for months to finish.
BP Magic does have its flaws like I messed some of the fonts/colors while converting(and Our design lead still has grudges with me for that, but I liked it this way). I hope that you guys will like it.
That's enough talk, let us see some screenshots, should we?
 Screenshots:-
Grid based Home page:-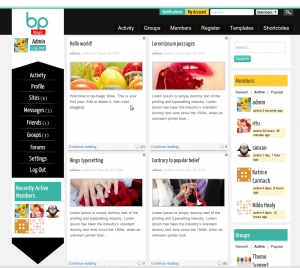 The blog page could be grid based as the home page or might be simple as shown below.
Simple blog page:-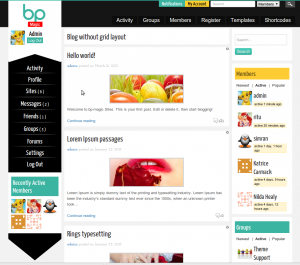 Activity Page:-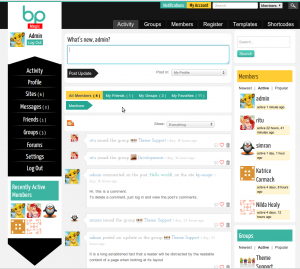 Single Activity Page:-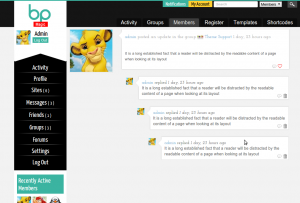 More Screenshots:-
BP Magic is a premium theme available to all of our members on BuddyDev here. If you want to have this theme and do not want to signup for BuddyDev Premium Membership, This theme is available on FusedPress.Com
For the next 2 days(May 10 & May 11), you can grab this theme for any price you want. Yes, that's right. We are not charging any specific amount for this theme the next 2 days. If you want, you can buy the support/Installation package and we will install/configure the theme for you.
Download Links:
FusedPress: http://fusedpress.com/products/themes/bp-magic/
BuddyDev(For BuddyDev Premium club members): https://buddydev.com/themes/bp-magic/
Documentation:-
http://docs.fusedpress.com/bp-magic/
Please do provide your feedback to improve this theme.
PS: BP Magic is available for free tor today and tomorrow on FusedPress, get this now and have fun building your next social network 🙂