This section helps with configuring the MediaPress Flexible Storage Limit Addon.
This plugin allows you to allocate custom storage for individual users or groups from the WordPress dashboard.
Allocating storage to users:-
To allocate custom storage to a user, please visit Dashboard->Users and find that user and click on Edit.
When you are on User edit page, you will see the MediaPress storage setting option like below , just below the toolbar option.

You can enter a custom value there and click update user button. The user will have custom limit set as shown below.

And if you have enabled storage quota display, It will be visible to the user as shown below.

Allocating custom storage limit for groups:-
Please visit Dashboard and click on the groups menu as shown below.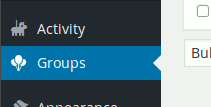 Once you have clicked, It will list all groups as shown below.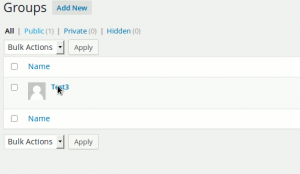 Find the group you want to allocate custom storage and click on edit. You will see the group edit screen like this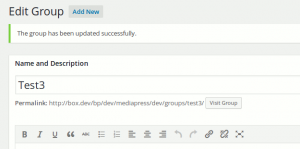 Look at the right side boxes of this screen. you will notice the MediaPress Storage settings meta box as shown below.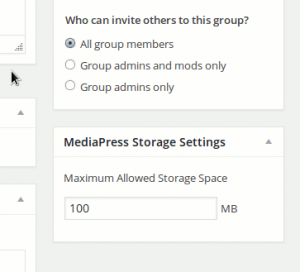 Enter the desired value and click update. That's all.