Attach bb forums to group plugin allows group admins to attach existing bbpress forums to a group.
Example usage:-
You have a deep integrated bbpress forum with BuddyPress, you can associate existing forum to a group and leverage the benefit of group/external forum
You want to move a forum from one group to another, you can do that using this plugin.
You want to share a single forum among multiple/all groups, you can just do that easily.
Screenshots:-
groups settings Scree:-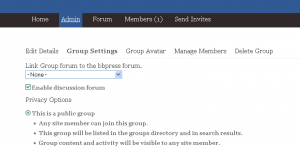 Forum List drop down:-