BP Blog menu for WordPress Is a plugin fro Single User wordpress. It enables the Blog Admin menu for Single User wordpress as you see in the wordpress multisite.
Features:-
Enables WordPress multisite like Blog Admin menu in Single User wordpress and BuddyPress
Shows the quick links for manage posts, manage comments, manage users, manage plugins to Site admins.
Shows the manage posts, add new posts, manage comments to editor
Shows the manage posts,eduit posts menu to the Authors.
Screenshots:-
Menu for Site admin:-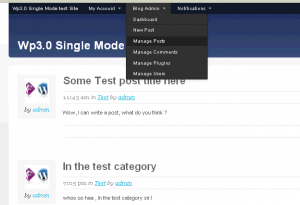 Menu for Editor:-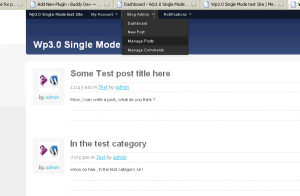 Menu For Author:-