BP chat is a facebook like chat plugin for BuddyPress. Currently, we have a beta release of it. I won't say It is good enough for live sites yet, but yes, you can try your hands and help me improve it.
Please have a look the screenshot here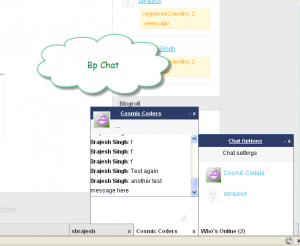 We will have another release of bp-chat(beta 2) may be in the last week of October or in the first week of November.
Please do let me know your feedbacks.
For more details, please take a look at this post