The plugin, BuddyPress Community Activity on profile shows all the community activity on user profile. It adds a sub nav in User activity with name "All Activity". A logged in user can click on it to see what is happening across the network.
Features:-
Show sitewide activity on user profile itself
what more?
Screenshot:-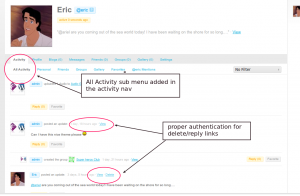 This plugin will help you to streamline your network on the lines of the popular social networks like facebook etc.