BuddyPress Group suggestions widget helps you make your users more involved by suggesting them the groups of their friends. It works based on the simple logic of finding the groups of friends of a user and then suggesting it. In the current release, the suggestion is limited to the public groups of the friends only.
Like BuddyPress Friends suggest widget, this plugin allows users to hide the suggestions they don't want to see in future.
Features:-
Suggest new groups to user based on their friend's groups
Users can hide the suggessted groups
Screenshots:-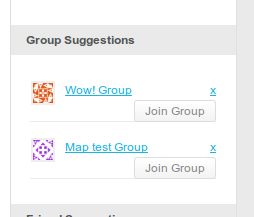 Widget in the Available Widget section:-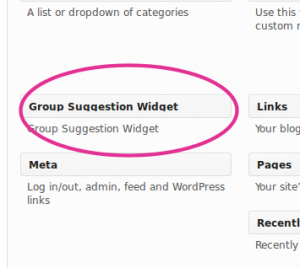 Widget Settings:-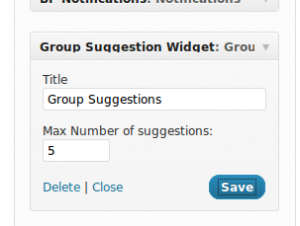 Git Repo:
https://github.com/sbrajesh/bp-group-suggest
Credit:
Special thanks goes to @Gwu for the idea.