BuddyPress Facebook Like Activity Stream plugin shows all the activity updates which happen in a user's network( User's group, user's friend) on user's profile. It works like Facebook by aggregating and showing all relevant activities at one place for the user.
Facebook Like User Activity Stream for BuddyPress is a step towards the right direction. You can use it with a few other plugins to make a social network just like the famous ones. It simply aggregates all the relevant activity for the users on a single page. Yes, you can see your updates/your friends update/Your groups update on the same page(as is the case of facebook feed for user).
Features:-
Aggregating and Providing a familiar page to users where all the relevant social activities are aggregated
Clicking on Username automatically redirects to His/Her stream
And yes, It limits the view to logged in user for their own network, just like the other social networks do
Here are a couple of screenshots to demonstrate its use:-
Visiting Own Profile:-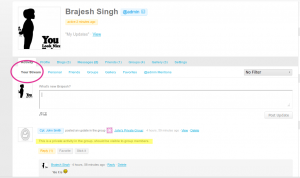 You can see the stream link as well as the activity of a private group being shown on his/her profile
Here is what you see if you visit other user's profile(This is just normal, I am trying to show the difference of the visibility of private activity)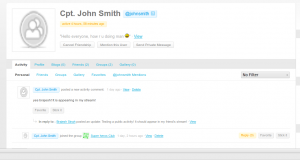 and another screenshot where the updates from groups are shown on the same page even if the users(whose updates are visible) are not friends of the logged in user.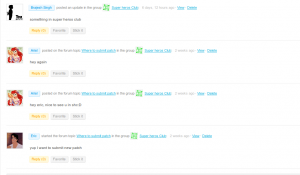 It is most useful if your users are coming from one of the existing social network. They will find it much more intuitive.
The screen shots may not give you the feel of actual potential of this plugin, Installing and using it yourself will give a much better idea of what it can do.