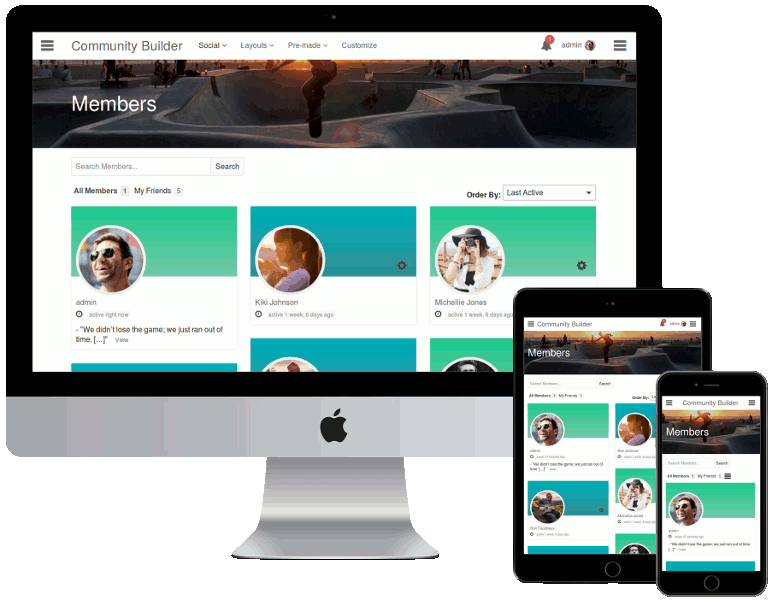 The One theme to Supercharge your WordPress and BuddyPress based social network.
It helps create your passion into reality. Create amazing social networks without any technical knowledge.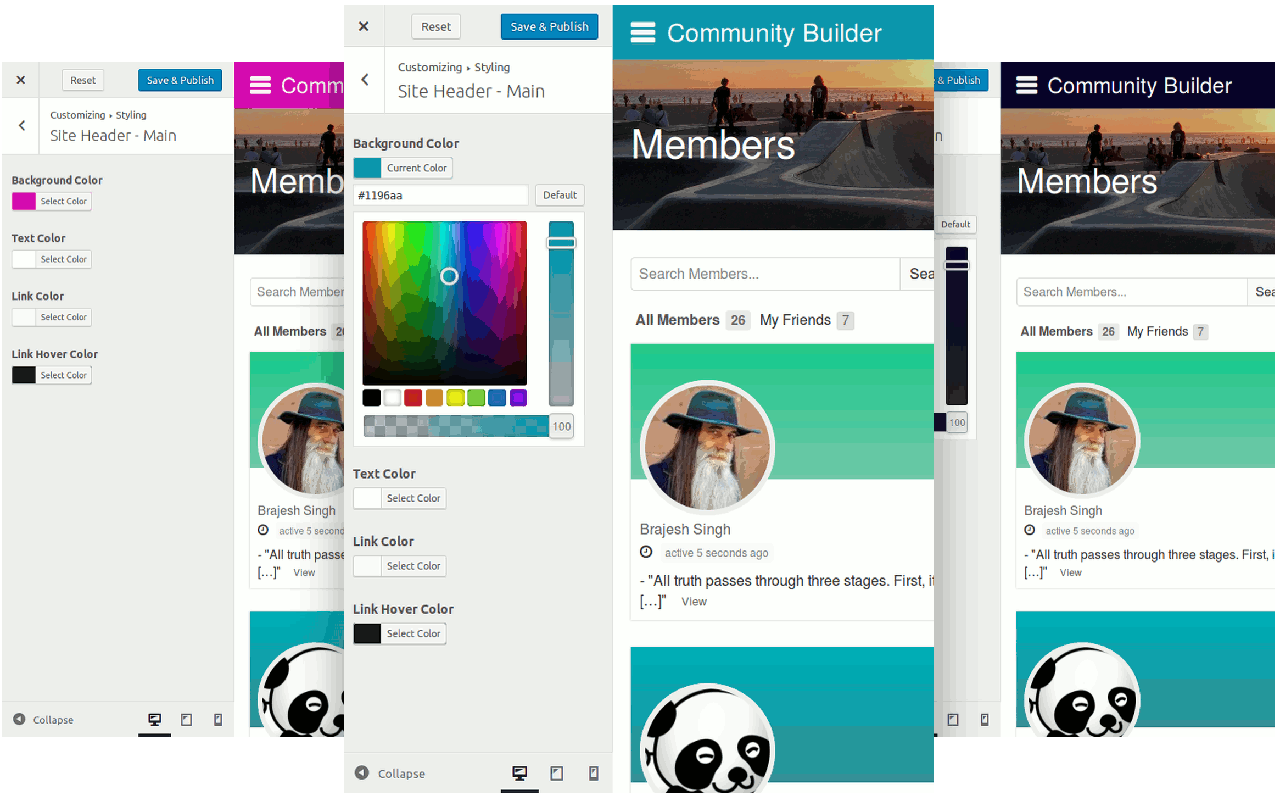 Customize everything live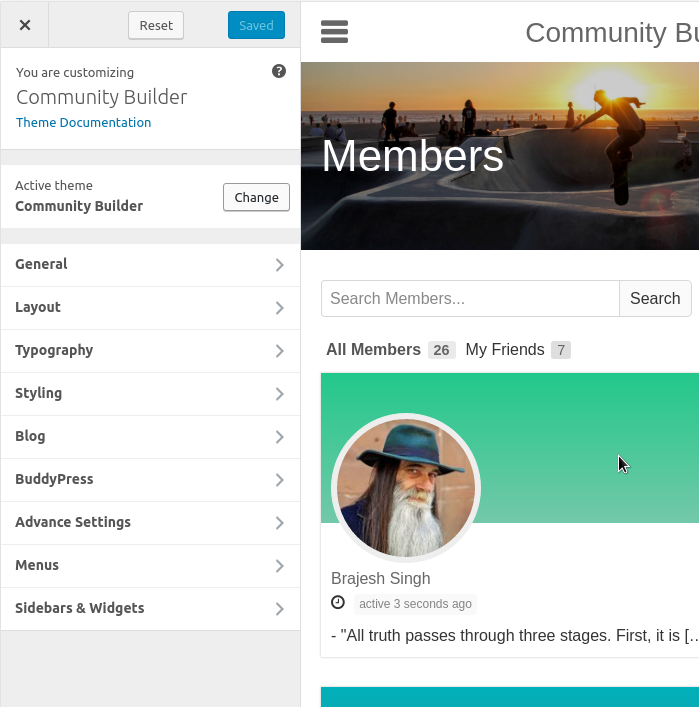 Quick Loading
Sites built with community builder loads faster than the site built with any other BuddyPress theme available. It is the fastest loading BuddyPress theme available currently.
Optimized Resource Usage
It uses around 300% less memory than the two most popular BuddyPress premium themes. Our well crafted code helps your site run faster with lower load on your server.

Beautiful Typography
Use 500+ Google fonts if you need them. The font loading is optimized out of the box.

SEO Friendly
Community Builder comes with semantically meaningful markup. It makes search engine love your site.

Translation ready
The theme is translation ready.  It is also compatible with popular multilingual plugins.
Plugin Support
50+ popular BuddyPress plugins supported out of the box. Saves you 100+ hours on customization.
Plus everything you know and love about WordPress & BuddyPress
Start turning your Ideas into reality!
With Community Builder and our super awesome support, You will enjoy building your social network.
Frequently Asked Questions
What makes this theme special?
Multipurpose, cleanly coded, fast loading, resource optimized and most of the common needed social functionalities inbuilt, that makes Community Builder special for BuddyPress.
The best part is, you can design your site(Yes, you heard that right), without touching a single line of code. The live customizer gives you endless flexibility.
Why another BuddyPress theme?
Because we love BuddyPress. The currently available themes for BuddyPress are either bloated or coded badly. We have used almost all of them and we have seen clients having nightmares because of a particular theme.
Our team have been working with BuddyPress for last 7+ years and we wanted to make the BuddyPress Site building experience great again.
That's why we created Community Builder. A highly flexible, efficient, multipurpose theme for BuddyPress.
What is your refund policy?
We offer no-questions-asked, 100% refunds to all customers within 30 days of your purchase. If you are not satisfied with our product, then simply send us an email and we will refund your purchase. Our goal has always been to create a happy, thriving community. We are here to make your experience pleasant.