Community Builder is the most innovative, performance driven, mobile first, multipurpose BuddyPress Social Community Theme. It empowers you to efficiently create your BuddyPress communities quickly. With the live customizer and 100+ controls, you can create your stunning personal design. The theme is highly flexible and gives hundreds of options without compromising on features or performance. Community Builder Theme for BuddyPress is also the most cutting edge theme of current generation which empowers site admins to build clean and maintainable sites with high performance. If your goal is to create high quality social community sites, Community Builder will be a great asset. If you have ever used another BuddyPress premium theme and tried to customize that, you will love the simplicity and freedom of Community Builder BuddyPress theme.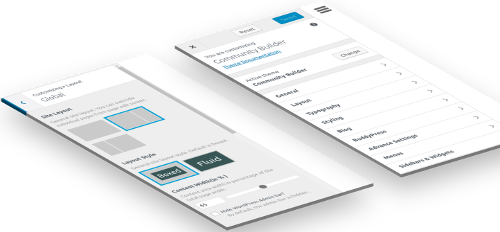 Live Customize
With 300+ Controls, you can do almost anything inside the live customizer. Layout, header styles, theme styles, color controls, we have included everything you need to create a great WordPress, BuddyPress site.
Mobile first design
The experience on mobile device is important and Community Builder takes it at the heart Community builder provides amazing, functional experience on mobile devices.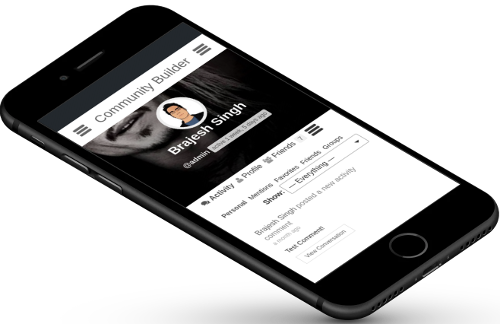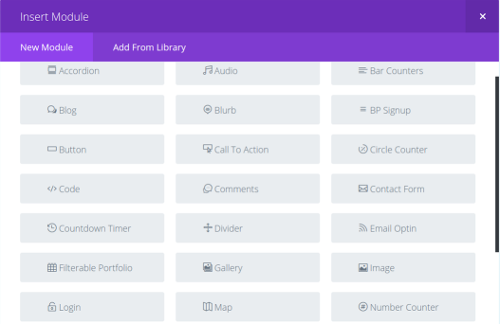 Visual Site Builder
Community Builder Comes with Maximus page builder(optional). Maximus is based on Divi Builder and provides great experience creating amazing designs. It comes packed with prebuilt 35+ modules and 20+ layouts, If you want to use any other page builder, community builder includes a fullwidth blank page template for that purpose.
Empowering, Rapid & Efficient development
Special features
Enhanced BuddyPress Members
We have enhanced the BuddyPress members features and have added our own features which we consider important for BuddyPress.
Enhanced BuddyPress Groups
Community Builder enhances the BuddyPress groups experience. It supports all BuddyPress core features and ads its own enhancement.
Miscellaneous
On top of the default BuddyPress/WordPress features, we have added certain enhancements to make the experience better.
Complete Theme Features:-
Highly flexible
Easily customizable with the live customizer
Lightweight, small memory and query foot print makes your site fly.
SEO Optimized:- We planned structure and outlining.
Responsive
Translatable
Modern
Includes easy to use page builder(optional)
Layout features:-
Community Builder provides two layout styles and three layout out of the box.
Layout Style

Boxed
or fluid layout style

Global Layout

Single Column
Two Column Right Sidebar
Two Column Left Sidebar

Section Layout :– Override Layout for specific section
Archive page layout control
Home page layout control
404 page layout control
Search page layout control
Single Page Layout control
Single Post Layout control
Header, Footer, Sidebar can be hidden per post/page.
BuddyPress Membes directory layout control
BuddyPress User profile page layout control
BuddyPress Groups directory layout control
BuddyPress Group create page layout
BuddyPress Single Group page Layout control
BuddyPress Blog directory layout
BuddyPress Create blog page layout
BuddyPress Registration/Activation page Layout control
10+ Site header layout
Multiple offcanvas menu panel with complete display control.
Typography:-
500+ google fonts to use
Flexible typography controls to create stunning typography.
See Typography panel for all the available sections/options.
Blog:-
Complete control over article meta using our innovative use of article meta shortcode.
Article meta controls available for single/archive page
Multiple posts list display type. You can use Masonry grid or standard layout
Masonry Grid can be used on the home page, archive page, search page etc
Great looking comment section
BuddyPress:-
In this section, we list the options/features other than what we already covered in the layout section.
Activity list display control.
Autolodable activity(Autoloading can be enabled or disabled)
Activites per page control.
Flexible members list display. Masonry, equal height grid or horizontal layout can be used
Members per page, members per row(if using grid) can be controlled
Member types support
Member type ajax filtering in the members directory
Item list Avatar Size can be changed from live customizer
Default User avatar can be set
Default User header background can be set(User can change them)
Extra nav links can be enabled and easily added to members profile navigation
Flexible Group lists display. Use Masonry, equal height or standard list
Groups per page, groups per row control
Group type support
Group types ajax filtering the groups directory
Default group avatar, group header background can be set
Extra group nav links can be enabled and easily added via WordPress menu
Flexible Blogs display. Use masonry, equal height, standard list
Blog per page, blogs per row control
Directory excerpt length control
Single Group/User display name customization(font-family, font-size, color etc)
Yoast SEO compatibility for BuddyPress enabled(If WordPress SEO plugin is active)
Registration page can show the content added by you via the page editor.
Single Group Info page to display group info.
Closeable notices
Friends search Box on User->friends page
Group search box on User->Groups
Disabled settings->Profile Field Visibility( Users can update from edit profile page)
Added Requested Friendship page on the User->Friends to allow viewing all the members whom the user has requested friendship but they have yet not responded.
Site Styling:-
You can style every single detail of your site using the
Styling panel
.
Page Builder:-
The Community Builder theme comes with Maximus Page Builder( Optional, Based on Divi Builder). Please see the Maximus documentation for all the features it provides.
We recommend Elementor Page Builder.
Miscellaneous:-
Theme Styles:- These are extension of color scheme and allow you to control color, layout and all config.
Font awesome can be loaded from bootstrap CDN or disabled completely
Google Fonts can be disabled completely.
Custom scripts(analytics etc) can be added in header/footer
Custom styles can be added
Fully stylable login page
Theme Pages:-
Login Page
Registration Page
Account activation page
Password recovery page
Members

Members listing page
Member type ajax filtering on the directory.
Member's activity page
Member's profile page(view/edit/change profile photo/change cover)
Member's inbox messages page
Member's sent messages page
Member's compose message page
Member' notices page
Member's friends page
Member's friendship requests page
Member's friendship requests pending page(custom page to list sent requests)
Member's groups page
Member's groups invitations page
Member's Topics Started page
Member's Replies Created page
Member's Favourites(topic) page
Member's Subscriptions(topic) page
Member's General Settings page

Groups

Create a Group page
Group forum page
Group single topic page
Group activity page
Group members page
Send invites page
Group settings page
Group details edit page
Groups listing page
Group Info page(singe group custom information page)
Group type ajax filtering support on directory

Forums

Forum page with bbPress forums and recent topics
Group forum page
And all other bbPress pages(profile/login etc)

Blog (with Post Formats)

Blog archive page(pinterest style grid layout or standard listing)
Single blog post page
Blog archives page
Search page for blog
Author Archive page

Others pages

Blank Page builder page template
Custom 404 page
About Us page
Activity page