Introducing BuddyPress Extended Friendship Request Plugin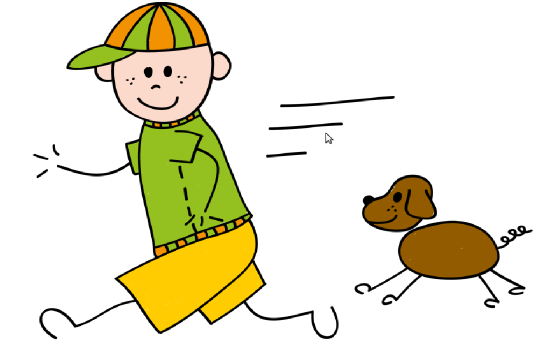 Today, I am presenting you the BuddyPress Extended Friendship Request Plugin. This plugin allows users to send a personalized message with the friendship request. Thanks to @onlyway (Derek) for suggesting the idea.
How it works:-
When a users clicks on Add friend, It shows him/her a small popup to enter some personalized message
The user can enter a personalized message and click on the Send request to send the request.
I believe, the screenshots will explain much better

Screenshots:-
Clicking on Add Friend:-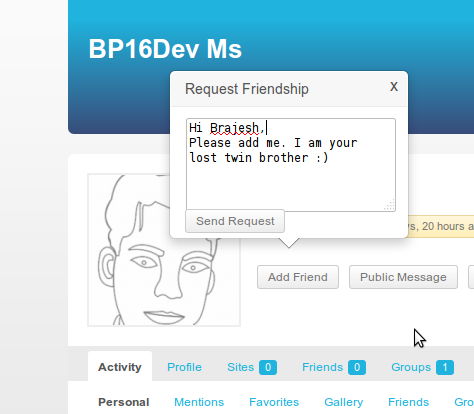 Request sent successfully:-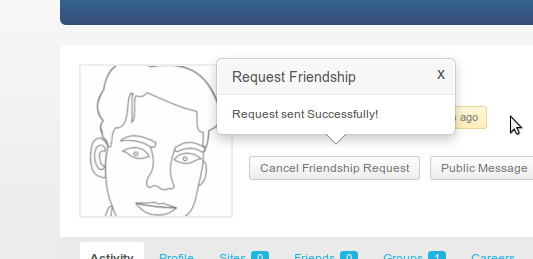 Friendship Request on Members Directory:-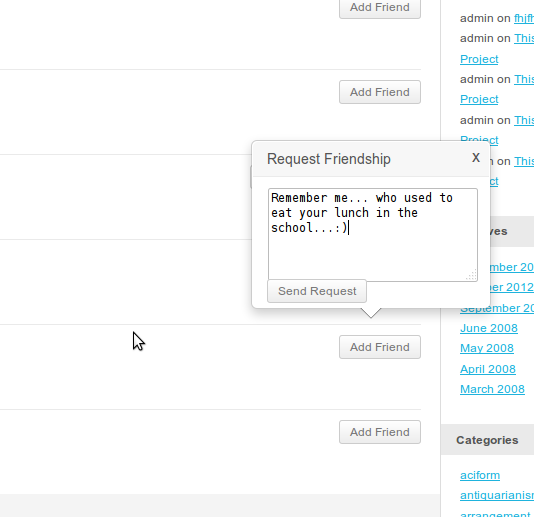 Request sent Successfully:-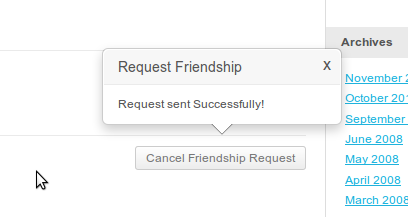 Here is how it looks on User's friendship Request page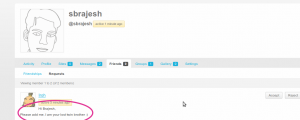 So, that is pretty simple

When I started working on this plugin, I could not find a suitable javascript popup plugin which could be triggered by the script and is in dependent of the elements. But I liked the popover plugin from Twitter's bootstrap. It is cool(but sadly binds to elements, which is nice for most of the cases). Instead of writing the whole code, I used their popover structure(html/css) and wrote my own javascript code to make it independent of the elements. The javascript code is just a bunch of functions and I do plan to convert it to a jquery plugin someday :).
Download & Installation:-
Link: http://buddydev.com/plugins/bp-extended-friendship-request/
This plugin is free and I hope that it will help you to extend your social network a little more

Please do let me know your thoughts and suggestions in the comment

Introduction image credit: Cécile Graat
Get latest WordPress & BuddyPress tutorials, news and tricks in your inbox.
We send out a lovely email newsletter with the most popular stories. Be a part of it.