Do you want to allow users to deactivate their account and reactivate it? BuddyPress Deactivate Account plugin allows you to let your users deactivate/reactivate their account on a BuddyPress based social network.
When an account is deactivated:-
The deactivated User's activities/comments/replies are hidden from activity
The deactivated user is hidden from members list, search list, friends list etc.
No one can send a message, reply to the messages by the deactivated users
Deactivated users will still be able to login but can not take any other action unless they activate their account.
If you feel I have missed some feature, please do let me know and I will be happy to add.
Screenshots:-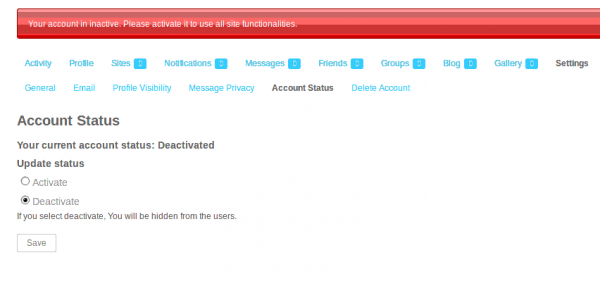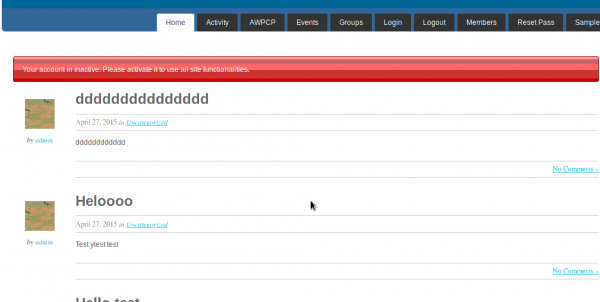 Download & Installation:-
https://buddydev.com/plugins/bp-deactivate-account/
This is a premium plugin and I hope you will like it.