Hi all
I am glad to be back to the normal BuddyPress things again and I will like to stop the silence of a week with the plugin BP Flickr.
This plugin allows your users to showcase their Flickr Photos on their profile as below.  My thanks goes to Chris for constantly reminding me about this plugin(Chris, you are listening 😀 )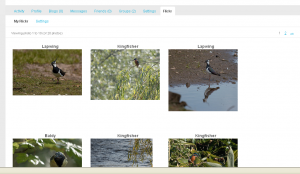 This plugin does not fetches the feed as xml as most other plugins do, rather I have fetched feed as serialized PHp(Thanks to Flickr for allowing serialized php feed). That makes it much fast and efficient than parsing the xml.
What It does:
Allow your Users to set their flickr NSID and show their latest 20 photos on their profile.
Features:
Uses serialized php feed from flickr to make the things efficient
Fully packed template tags, do whatever you want
Change the css in your theme(yourtheme/flickr/style.css) and that will be used
Pretty Photo lightbox is included with the plugin
How to Use It:-
Installation
Download bp-flickr.zip
Unzip it and move "bp-flickr" to your wp-content/plugins
Login to WordPress backend, go to Dashboard->Plugin and Activate "Bp-Flickr"
Move "flickr" folder from bp-flickr to your active theme
Check your profile and enter the settings for your flickr account there(Flickr NSID)
Screenshots:
Flickr Photos Listing on Buddypress profile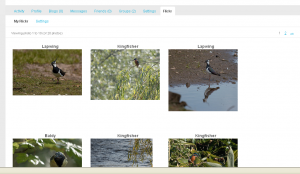 Settings Page for the Bp-Flickr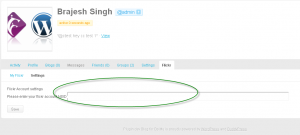 Viewing Photo Using PrettyPhoto lightbox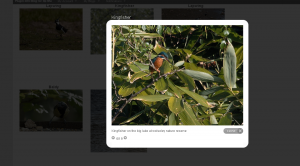 Download:
https://buddydev.com/http//buddydev.com/public-download/bp-flickr.zip
It's a free plugin, feel free to experiment with it as you want. Btw, I do plan to do a more sophisticated Flickr plugin in future using flickr API(not the feed).
Looking forward to hear your comments and  suggestion 🙂
Photos Credit: The photos you see on my demo are not mine. They belong to "Stu232". I liked his photos and used them as demo. My sincere thanks to Him too for the incredible photos 🙂
PS:  If you find my plugins/themes useful for your site/work, please consider getting an account here on Buddydev, I will highly appreciate that.
NOTE: The plugins which I announced last week are delayed by 2 weeks because of my health. I am almost back to work again, so hope them to be ready soon now.