Update(date: 26th November, 2010): The stable version of BP gallery is available now, Please check this post for more details https://buddydev.com/buddypress/introducing-the-first-stable-version-of-bp-gallery-for-buddypress
Update(date: 3rd April 2010): The RC4 of Bp-Gallery is available now in the forums. It works with Buddypress 1.2.3+ and WordPress/wpmu 2.9+ The stable release will follow in the coming week.
Thanks you all for the patience and your support. I  am glad to announce the public beta of Buddypress Gallery plugin which I promised months ago. Yes, It is there, It is flexible, It is extensible.
The Bp-Gallery comes with the support of User galleries/Group galleries. It can be extended to allow galleries with any components, be it the events module or any other module. I  will show you after Erwin releases the bp-events , how can it be extended.
Do not forget, It supports Audio/video/photo gallery and you have options(as a site Admin) to turn them on/off.
List of Features Which is currently supported in beta:
User Gallery

Video Gallery support
Audio gallery Support
Photo gallery support
Unlimited Audio/video/photo Gallery per user
Upload as many files as you want(if the site admin permits of course and the space limit is not exhausted)
Set the gallery/media privacy(photo/audio/video) to be public/private/friends only
Streamlined lined Media Commenting. Comment in activity stream/single media page. they are all streamlined to be one.
Completely Ajaxified Creation of gallery
Multiple uploads using swfupload plugin for jquery

Groups Gallery

Group Gallery Support
Admin/mods can create galleries for group
Any member of a group can upload to the gallery
Privacy for Gallery/media as above described in users gallery
Activity Commenting.

Site Admin

Limit Which gallery types are allowed(Photo/Video/audio)
Set the Thumbnail size/Mid size Image size/Full Image size in admin
Limit the maximum upload space
Limit the Maximum file size allowed to be uploaded
Theme the Gallery
Well, someone said, a picture says a thousand words. so I will show here the gallery at action 🙂
Let us start with the basic.
Once gallery is activated and "gallery" template is moved to bp-default theme, you can view your profile to see the gallery at work.
It should look like this

So, Click on Create Gallery, and you will see a screen like this.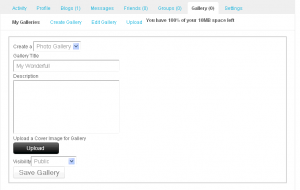 Select a gallery type from the drop down(Photo/audio/video) and then fill the fields, browse a cover image and click save. you are done.
here is how the gallery Home should look like after you created some galleries and uploaded images/videos.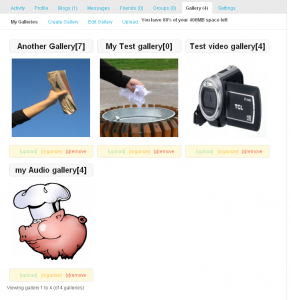 Now, I will show an example of Photo gallery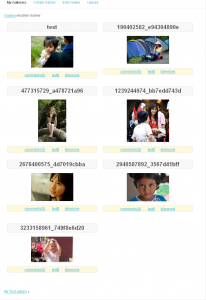 And here is a video gallery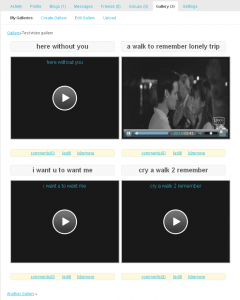 and Audio gallery too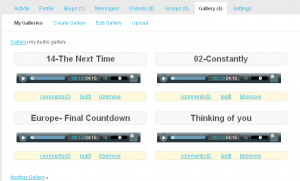 Some screen shots of uploading now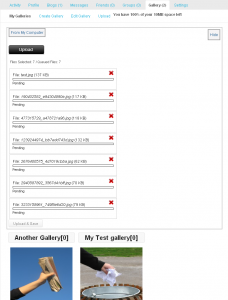 and upload in progress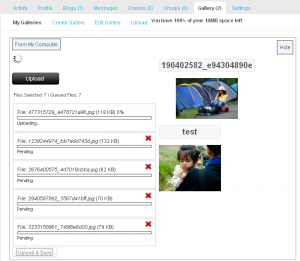 What about Video Upload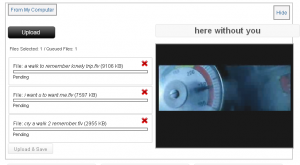 Well, the best way to test the gallery is testing it on your own installation.
Plugin Page: https://buddydev.com/plugins/bp-gallery/
Download gallery  RC4 from here
https://buddydev.com/buddypress/introducing-bp-gallery-rc4-for-buddypress-time-to-get-stable-in-next-week-now/
Older release:
https://buddydev.com/http//buddydev.com/download/bp-gallery-rc3-update2.zip
and Please read Installation Instructions here
https://buddydev.com/installing-bp-gallery-plugin/
Looking forward to see you in forums soon 🙂