It has been 5 years (and a few months) since we first released BuddyDev Username Availability Checker plugin. Today, We are releasing an update to this plugin that works with WordPress with/without BuddyPress. The username availability checker plugin is not dependent on BuddyPress anymore.
Features:-
Check for username availability in WordPress Admin New User screen
Check for username availability on WordPress standard registration page
Check for availability on BuddyPress registration page.
Compatible with BuddyPress Ajax registration plugin.
100% BuddyPress compatible
localizable
Screenshots:-
WordPress registration page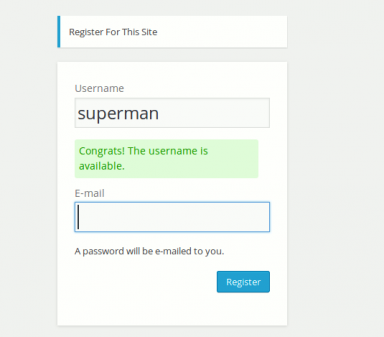 WordPress Dashboard Add New User screen

BuddyPress Registration page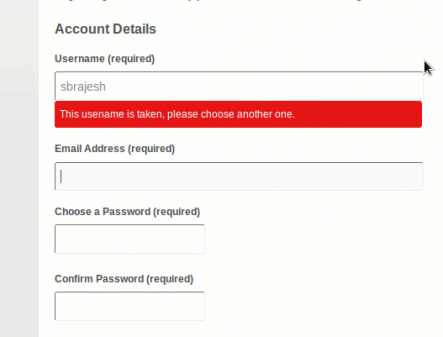 With BuddyPress Ajax registration plugin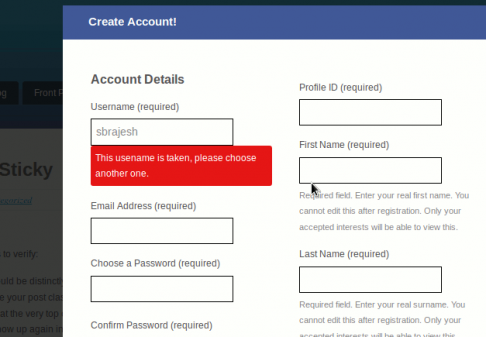 Ajax registration success Message:-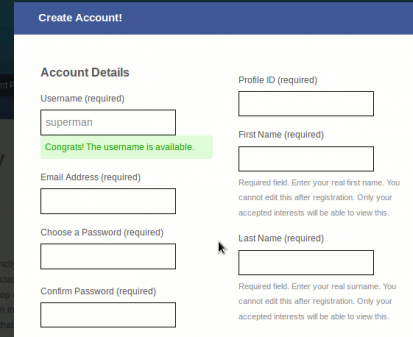 Download & Installation:-
https://buddydev.com/plugins/bpdev-username-availability-checker/
Hope you have good time using the plugin. Enjoy.