We got a lot of request for making BuddyPress Ajax registration plugin responsive and mobile friendly. So, This week, I have updated the plugin to be more flexible and responsive.
Changes:-
For the modal window we have moved from jQuery Modal to Magnific popup
Improved the code to make it work with BuddyPress 1.9 & WordPress/ WordPress Multisite 3.8.1
There were a few issues on multisite. In recent times, It seems some multisite behavior has changed and using wp_signon was not logging in user when the user is not member of the current site. So, I have porvided an option in the admin where you can choose the use role.
Screenshots:-
Registration box:-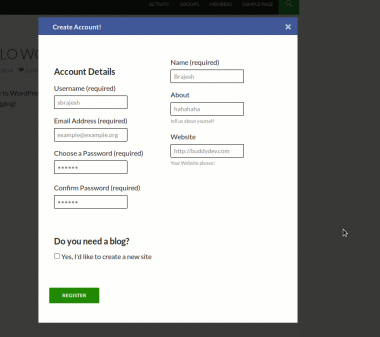 Responsive registration modal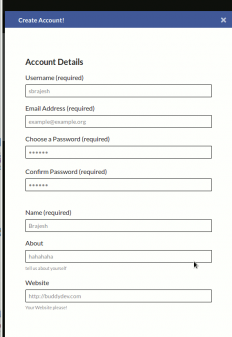 Error:-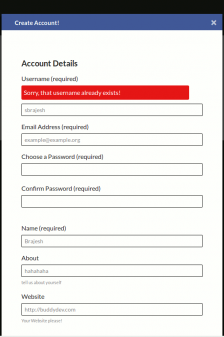 An on success, the user is shown this message before being logged in:-
Hope this release helps you to build more responsive sites with ease 🙂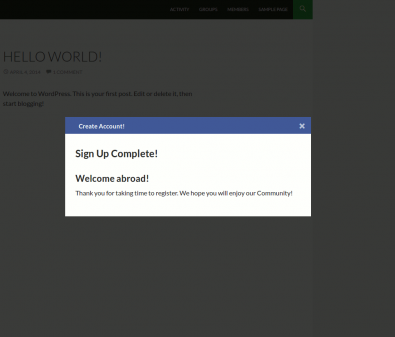 Download:-
https://buddydev.com/plugins/bp-ajax-registration/
Please do let me know your thoughts/suggestions in the comment below.