I am glad to introduce today, our all new, the Buddypress Profile Widget for Blog Plugins.
The credit goes to Mercime and Bowe for the props 🙂
What It does
It allows Blog admins to show their buddypress profile on their blogs using this widget. To be more precise I have named it "Bp profile Widget for blogs".
How to Use It
Requirements:
Buddypress Must be activated sitewide on the wpmu installation to use this feature.
Download it from here http://wordpress.org/extend/plugins/bp-profile-widget-for-blogs/
Installation
1. Unzip the archive file "bp-profile-widget-for-blogs.zip";
2. Upload the folder "bp-profile-widget-for-blogs" to wp-content/plugins
3. Login as Site Admin, Go to dashboard->Plugins->Installed Plugins
Click on the "Activate sitewide" for "Bp profile Widget Plugin".
Alternatively,  you may use the wordpress plugin Installer and Install it.
4. Now go to appearance->Widgets and Add the widget "Bp Profile for Blogs"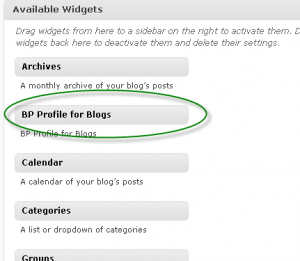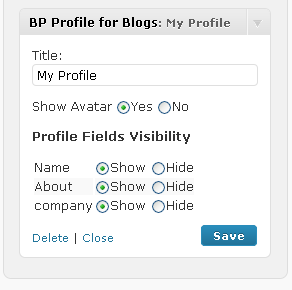 here is How it looks on the blog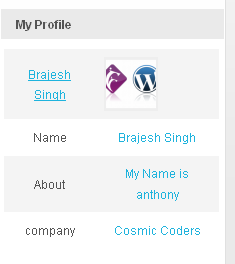 It will automatically list all the xprofile fields and a User can either Hide fields or Show. So the power is in your hands 🙂
If you don't mind and think this is useful, please do rate on WordPress.org repository.
Let me know your suggestions/comments for improvement 🙂