Step 1:- Visit https://www.google.com/recaptcha and login to your google account.
Step 2:- Once Logged in, You will see My Recaptcha button at top right as shown below. Click on it.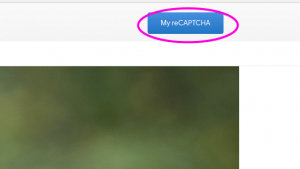 Ste 3:- Locate the New site registration form. It should show you a form as below.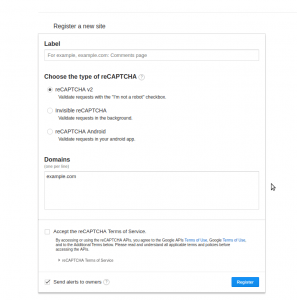 Select reCAPTCHA v2
Enter your domain
Accept their terms
Click on Register.
Once you register it, you will see the screen that lists the Site Key and Secret Key as shown below.

Please copy them and add to your settings. That's it.