On the Add/Edit profile tab screen, you will see a Subnav metabox as shown below.

You can add one or more sub nav items using this metabox. There is no limit on the number of subnav items. You can click on the "New" button to add new sub nav item.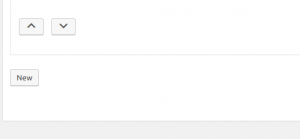 Complete demo for adding user profile sub tab.
Next:- Profile Tab Sub Nav options.