With the recent updates in BuddyBlog & BuddyPress Simple Front End Post plugin, The front end blogging with BuddyPress is fun. If you want to allow your users to contribute and post from front end, the new updates make it a pleasant eperience.
Before getting in details, here are a few screenshots to show it in action.
New Post Screen:-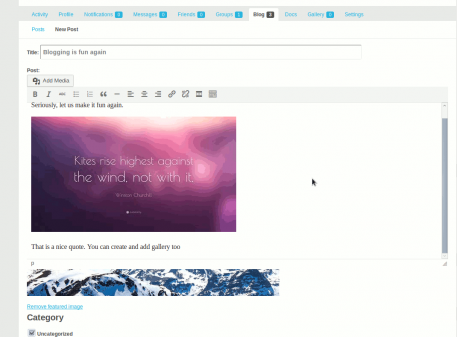 Published Post:-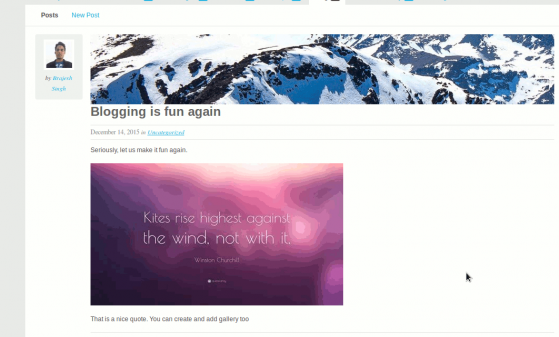 Activity entry:-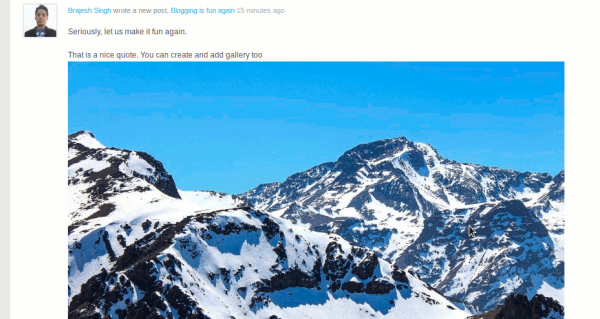 Front End Media Uploader:-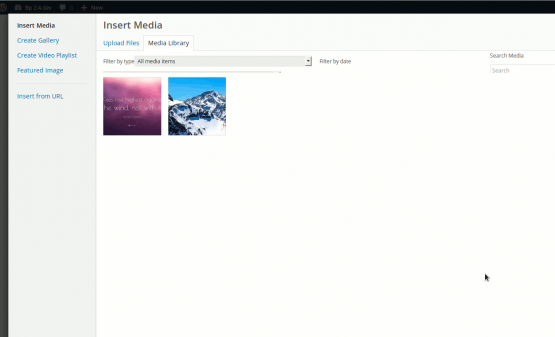 I hope that shows it all.
With the new updates, Your users can upload media from front end, insert into the post content, set a featured image and do all other things they were able to do earlier. We hope that this  update will make it pleasant for you and your users to blog from front end with BuddyPress. The combination of BuddyBlog & BuddyPress Simple Front End post plugin acts as a complete blogging solution now.
Also, BuddyBlog allows using custom post types and taxonomies too. So, if you are looking for providing private note functionality or microblogging or anything related to custom content posted by the user, you can use BuddyBlog for that purpose.
Happy BuddyBlogging with BuddyBlog & BuddyPress . Hope you have a nice experience 🙂