Cosmic Buddy pro is a premium BuddyPress theme. It is based on BP Mag Theme Framework and is one of the example child Themes to showcase the power of BP Mag theme Framework. Cosmic Buddy pro gives you a totally amazing option for Building your own BuddyPress based social Network.
In case you have not checked the demo, please check the demo here. Please make sure to check the profile page.
features at a glance:-
All the features of BP Mag
A slick navigation panel for Logged in User[please see the screenshots below]
A slick login/signup panel.
Better registration page
Better Blog Posts/Page
Better Navigation for Components [please see screenshots]
Support for all the components BP mag Supports
User Can add status as in Cosmic Buddy. yes, the status is commentable now.
On User profile, you can display the basic info on all pages.
and For more you should check the demo here
For admin Options, Please read the details here
I always believed in quality, so one thing I can assure with our theme is the quality of code and flexibility.  I built BP Mag framework to cut down the time and cost for Building the theme and you are seeing Cosmic Buddy pro as an example.  Two other child themes will follow this week too 🙂
Ok, I guess It's time for doing our normal stuff like showing the screenshots. Well, here we go.
Screenshots:-
Home Page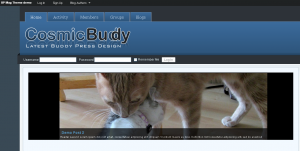 Members own profile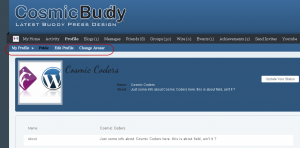 Viewing Other Users profile:-
Non Logged In: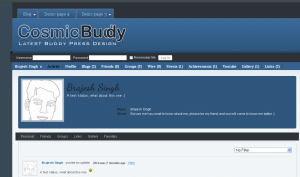 Status Update:-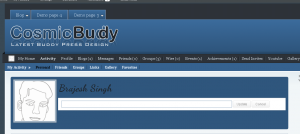 Slick Sidebar Login Box:-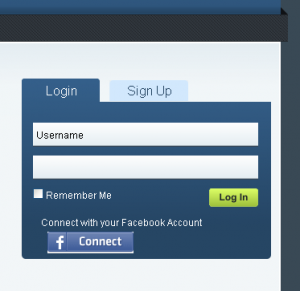 Group Page:-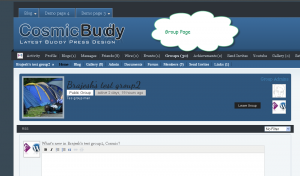 Registration Page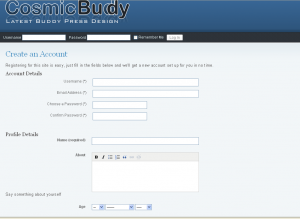 Stylish Site title text(check the font)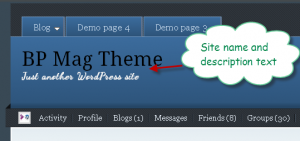 Multilevel Top drop down menu:-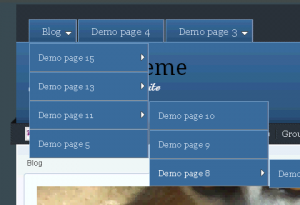 Site Custom Blog page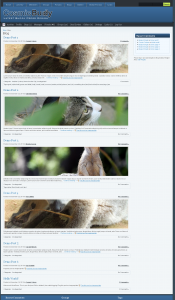 Single Blog Post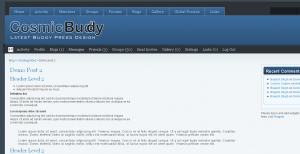 As you see, Cosmic Buddy pro gives you a complete new and stylish layout for your site. You may customize the column layout as in BP Mag and can have multi level dropdown menu etc.
Demo : http://bpthemes.buddydev.com/bpmag/cb-pro/
Theme Download Link:- https://buddydev.com/themes/cosmicbuddy-pro/
Documentation:-https://buddydev.com/themes/cosmicbuddy-pro/documentation/
Screenshots:- https://buddydev.com/themes/cosmicbuddy-pro/screenshots/
Installation:- https://buddydev.com/themes/cosmicbuddy-pro/installation/
I hope you all will like this theme. looking forward to your feedback/comments.