BuddyPress Extended User Groups plugin allows you to list the groups of a user on BuddyPress site with ease. We (Specially, Ravi), developed it on the suggestion on our forum.
This plugin allows you to:-
List groups of which the logged in user is member
Or list groups of which the current user is admin
Filter group lists by popularity/activeness and ascending/descending order
We loved the idea suggested by Christopher on our forum, we could not find a nice alternative, so we created one.
Screenshots:-
Admin widget options:-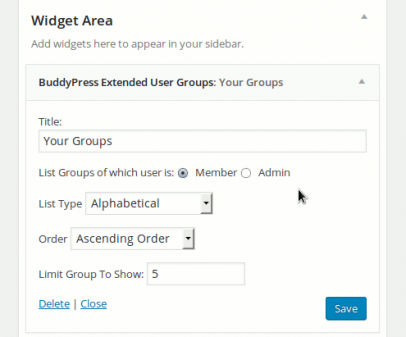 User Groups List:-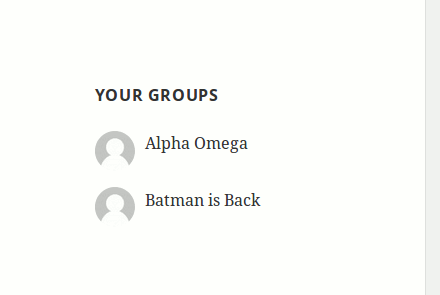 Download & Installation:-
https://buddydev.com/plugins/bp-extended-user-groups-widget/
Suggestion:-
Your suggestions help us to make the plugins and our code better. Please do keep them coming.