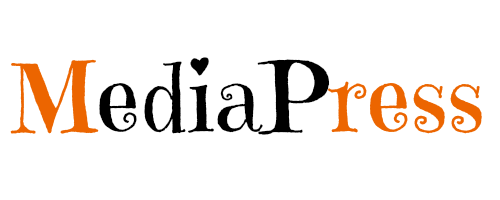 The wait is over. Today, It is my pleasure to finally present you the first beta of our MediaPress plugin.  
MediaPress is the most advanced gallery/album plugin for BuddyPress-based social networks. If you are looking for a photo/video/audio gallery-like Facebook for your BuddyPress-based social network, your search ends here.
MediaPress is open source and is freely available.  It is lightweight and is designed to scale with your social website. Over the next few days, I will be covering most of the features of MediaPress on our blog. For now,  I am listing as many as I can remember.
Features:-
User media/gallery/album support
Group media/gallery/album support
Photo, Audio, Video support inbuilt
Integrated tightly with WordPress & BuddyPress
Supports privacy
Drag and Drop Uploader
Upload from Activity
Automatic Wall galleries creation
Wall gallery support for Groups/Users
Easy to extend API for other components
Easy to extend API to support new media types (we will cover in the next few days in another post).
Grid Layout for media
Playlist view support for audio/Video Galleries
2 Shortcode for everything you want.
2 widgets to help you list galleries, media, playlist, audios, etc.
Extensive admin options.
And I am going to give you the power to list all other features you find( well, I am too tired today and I need your help here). Please do let me know which features you discovered.
Are you a developer?
Here is a shortlist of things you can do with few lines of code:-
Use a different storage manager( we support local uploads, you can write one for the cloud, check core/storage/storage-manager.php for details)
Add support for a new Media Type. Check core/common/api.php, core/common/init.php for details.
Write a custom media loop( check MPP_Media_Query in core/common/query-media.php)
Write your own custom Gallery loop/list. Check MPP_Gallery_Query for details.
Btw, did I tell you MediaPress is fun to use? Go ahead, download it and see for yourself.
Are you a plugin developer or theme developer? Let us join hands together and make this the only default plugin for every BuddyPress site. We are here to help you develop with MediaPress. Please give us a few days to document the plugin and I need you to take a look at the plugin in the meantime. The code should be self-explanatory. Take a look at mediapress/core/common/api.php to see how we register various things.
Download & Installation:-
Stable Release: https://wordpress.org/plugins/mediapress/
Most Recent Update Download Link: https://github.com/buddydev/mediapress/archive/master.zip
or download an older version
Old Version: https://buddydev.com/downloads/mediapress/versions/mediapress-1-0-beta1.zip
Installation steps:-
Download the MediaPress plugin
Unzip it and upload to wp-content/plugins of your WordPress installation ( or go to dashboard->Plugin->Add New-> Upload and upload.
Activate the MediaPress plugin from the Dashboard->Plugins->Installed screen
Visit Dashboard->MediaPress->settings and click save (Or change the settings as you please).
Demo:-
http://demos.buddydev.com/mediapress/activity/
Future:-
Improvements? Yes. We need to improve the plugin experience in WordPress back end. Also, support for root gallery is on the card as well as support for the WordPress (non BuddyPress) and  bbPress. I will be posting milestones and other details in my next post here. Please make sure to join the MediaPress plugin mailing list to be the first one to be informed.
I am looking forward to your ideas, suggestions, and feedbacks. Please let me know your thoughts and let us make the best MediaPress for BuddyPress even better.