BuddyPress Member Type Generator plugin allows you to create and manage member types easily from the dashboard on your BuddyPress based social network. It also allows you to bulk change/update the user's member types.
Features:-
Add/Edit Member type from dashboard
Activate/deactivate a member type( Only active member types will be registered as BuddyPress member type)
Control all aspects of a member type from the edit screen(name, labels, slug, directory slug etc)
Bulk Edit/Update member types for users from list users screen.
Screenshots:-
Add New/Edit Member Type:-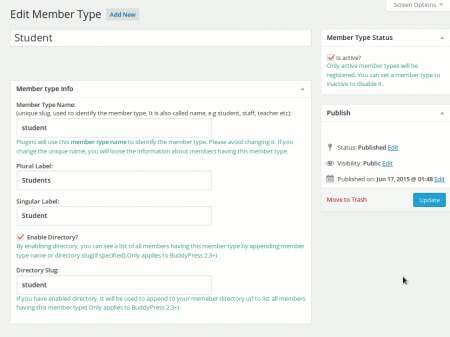 Listing All Created member Types:-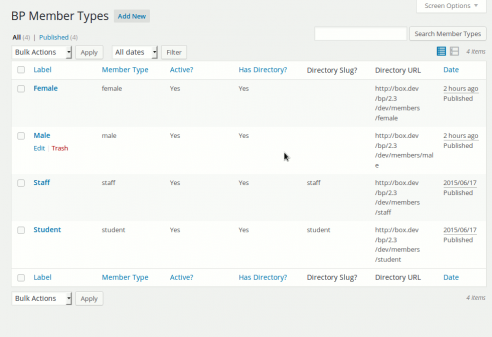 Bulk Assigning Member Types:-