Meet BuddyDev Dashboard guys. We have been meaning to introduce it for a long time. BuddyDev Dashboard currently includes automatic upgrade support for all our free/premium plugins.
The automatic upgrader seamlessly integrates with WordPress upgrade routine and handles updates for all the BuddyDev plugins. In future, we do plan to extend it to allow you directly browsing/installing new BuddyDev plugins from the dashboard.
We  have also introduced a new shiny BuddyDev API too, you can access the API details from your BuddyDev account. Use of API is free for all registered members of BuddyDev irrespective of the membership status.
Features of BuddyDev Dashboard:-
Notifies you (site admins) of new available updates.
Allows you (site admins) to upgrade from your site's plugin management page(No more download/upload for upgrade).
Includes a lightweight options library(OptionsBuddy) that we use in almost all BuddyDev plugins to provide you admin options.
Enabling Automatic Upgrade:-
You will need to install and configure the BuddyDev dashboard for that. We have got a detailed guide up here to help you install and configure BuddyDev Dashboard.
It needs your BuddyDev API key and username to process the upgrades for BuddyDev premium plugins. Free plugin update does not require an API key(we still recommended it). As I said above, API Key is freely available to all registered BuddyDev members. If you don't have an account yet (how dare you 🙂 ), you can register for free today.
You can get the API details from your Account->Settings->API Settings page as shown below.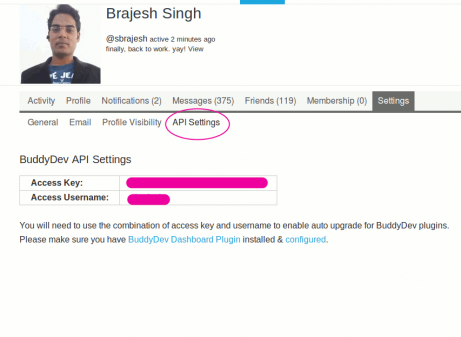 There is no restriction on the use of the API key. You can use the same API key on multiple sites.
Here are a few screenshots to show it in action:-
Menu:-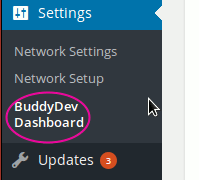 API Key settings:-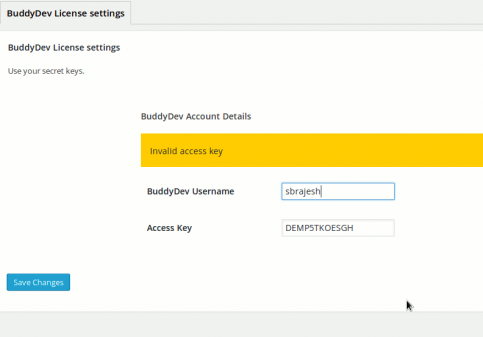 Plugin description:-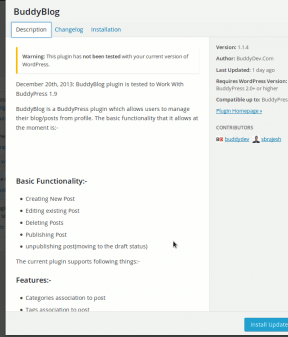 Changelog:-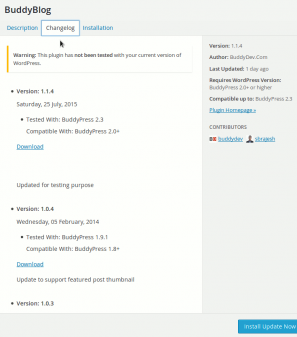 I and my team hopes that this change will make your experience with BuddyDev plugins pleasant.
We are looking forward to your feedback to make it even more better in future.
PS: We are making a few critical changes on BuddyDev support forum. Will have another announcement tomorrow. Have a nice weekend 🙂