Today, I am going to share our latest love, the Hi Buddy Theme that will surprise you with Its BuddyPress and WordPress prowess. Hi Buddy is a specially designed amazingly useful theme for building any type of social community. It explores BuddyPress and shows the BuddyPress awesomeness as never before.
I will start with some screenshots to show the goodies.
Home Page:-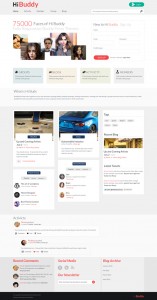 The home page consists of various widget areas which you can easily customize as per your need.
Members Directory:-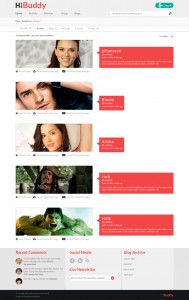 There are two variations of the members directory page. One is the full column view as shown above and another is 2 column view.
Activity Screen:-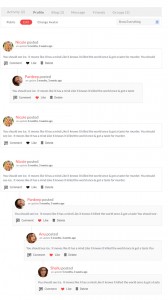 and  the activity directory looks like the screenshot above.
and finally,
User profile:-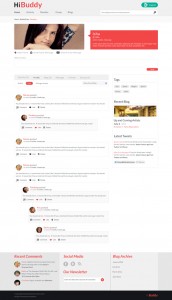 That's all for now.  here are some basic features for reference:-
Responsive design based on twitter bootstrap
Full featured admin panel to control layout/design
Theme compatibility with almost all BuddyPress plugins(that's our priority)
Multiple Page templates/Sidebars
html5/CSS3 complaint
and a lot more features…
So, what do you think guys? Is it something you would like to use? Is there something that we can improve?
We are aiming for a release by this weekend. Please do let us know your feedback and suggestions . We are looking forward to hear from you.