Before we start the tutorial, On behalf our team , I wish you a wonderful year ahead. May 2017 be the year of your dreams comrades 🙂
Have you heard about two step verification of user account? If not, it may be a good time to do so.
Google Authenticator provides two-step-verification for user accounts. If you are using WordPress, The excellent Google Authenticator plugin allows you/your users to setup it from WordPress Dashboard->Profile.
One of our members( Joshua ), asked about integrating the Google Authenticator plugin with BuddyPress and allow users to setup it from settings page.
Well, here it is. You can use BuddyPress Google Authenticator Helper plugin and once you have it activated, your users can activate two step authentication from their profile like this.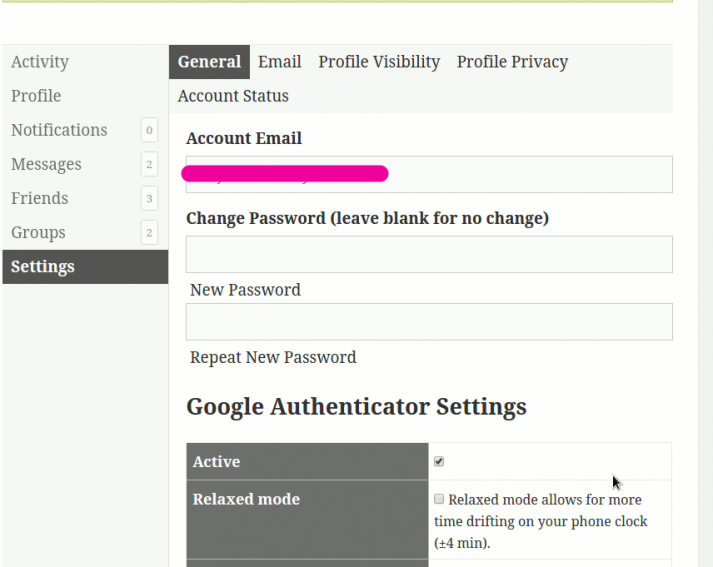 And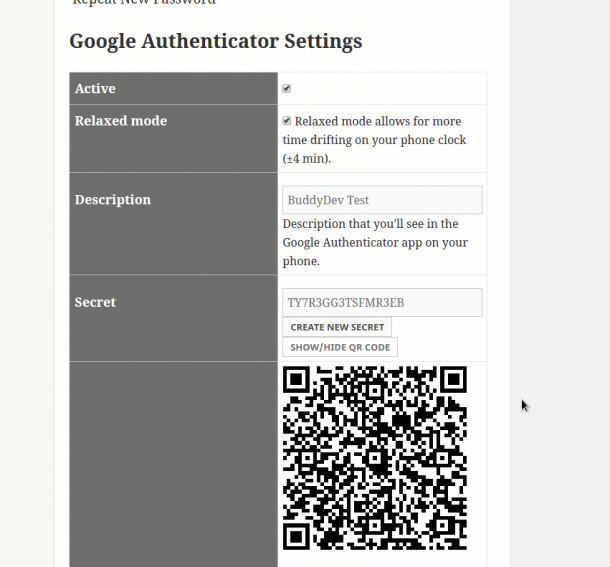 Users should scan the the barcode using Google Authenticator App for future use.
Links:-
Download:- bp-google-authenticator-1-0-0.zip
Girhub Repo:-  https://github.com/buddydev/bp-google-authenticator
This plugin allows users to setup the two step verification from the BuddyPress Profile->settings->General Tab. The verification/login is handled by the Google Authenticator plugin.
Have fun!