Here is another plugin to spiceup your BuddyPress Based Social Network. I created this plugin a couple of days ago when I saw @findly.tk's request on BuddyPress.org forum.
The plugin BP Custom Background For User Profile allows your users to set their own custom background image for their profile pages. It allows them to upload a new image and sets it as their background image. So, now every user on your network can have different background by using this plugin.
Features:-
Allow users to Change their profile page background
Screenshots:-
With Cosmic Buddy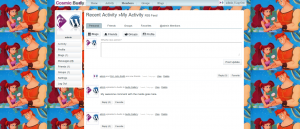 With BuddyPress default theme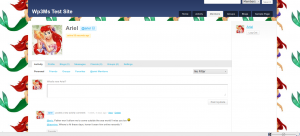 Background Upload Page:-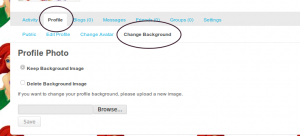 Download &Installation:-
https://buddydev.com/plugins/bp-custom-background-for-user-profile/
You can follow the development on github.com here
https://github.com/sbrajesh/bp-custom-background-for-user-profile
.
This is just a basic plugin. I am looking for some ideas like:-
Should we create a pool of custom styles and allow users to select one of them?
Should we allow users to change css (Though, I have avoided it because we do not assume the user to be a web developer, instead a set of custom color schemes will be better)
So, what do you think ? which features we missed?  How can we improve this plugin further?  Please share your experience in the comments and help us to improve this plugin further.