I am glad to put an updated version of Bp Nicey today with the vertical navigation back.
Yes, It is for BuddyPress 1.2.x and this version brings back the vertical navigation. The good thing is, It not only brings back the vertical navigation for profile/group but for all the BuddyPress components. I have used some hack and I am sure if some theme developers look at that, there are going to be a flurry of themes with vertical navigation. There is one sweet hack to get it working on all the pages. I will leave it for you all to figure out the hack 🙂
Some Screenshots will be good, won't it?
Screenshots:-
Header with login form

User Profile when viewing as Non logged In user:-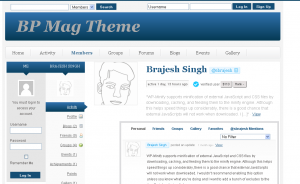 Self profile view for logged in user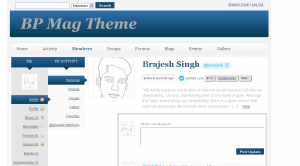 Viewing Other Users profile:-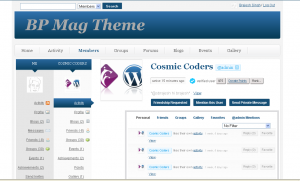 Group Page:-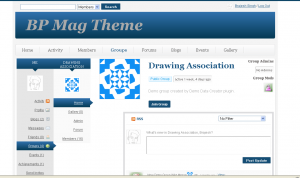 and finally the members Directory:-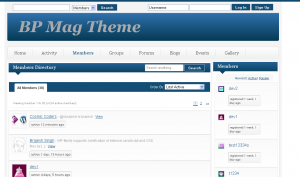 Features In current version:-
2 column layout
Vertical nav for User profile
vertical nav for group
vertical nav for any BP component(Be it Achievements/links/events or anything)
Future Update will be mainly concentrated on refractoring the css and making it simple. Currently, the css may contain the remnants of BuddyPress 1.x era.
Hope this theme will of of help to a few of you who are looking for a theme with vertical navigation.
Download &Install
https://buddydev.com/themes/bp-nicey/
And before wrapping the post, I will like to extend my thanks to Ruchi from my team for working hard on the css and putting the fixes here and there. She will be contributing with other themes too and hopefully we will have a lot of new things coming in future. Please keep visiting the site, the week is not over yet, and I have to put a couple of new themes as I promised earlier this week.

Please do let me know your views/suggestions in the comments.