BuddyPress Group suggest widget is a small plugin which helps your users by suggesting them the groups of their friends. It works on the simple logic of finding the groups of friends of a user and then suggesting it. In the current release, I have limited the suggestion to the public groups of the friends only. My special thanks goes to @Gwu for nudging me constantly for the plugin 🙂
Like BuddyPress Friends suggest widget, this plugin allows users to hide the suggestions they don't want to see in future.
Features:-
Suggest new groups to User based on their friend's groups
Users can hide the suggested groups
Screenshots:-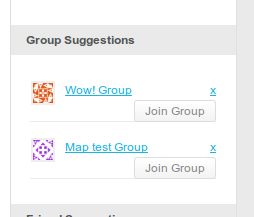 Widget in the Available Widget section:-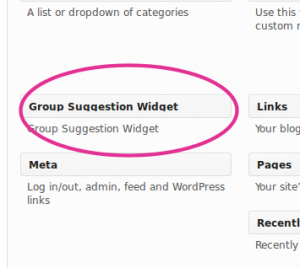 Widget Settings:-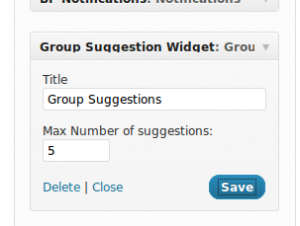 Download &Installation:-
https://buddydev.com/plugins/bp-group-suggest
Git Repo:
https://github.com/sbrajesh/bp-group-suggest
Please do let me know your thoughts and suggestions for the improvement. Looking forward to hear your comments.