Ever wanted to encourage the members to upload their avatar/photo. Here is widget that may give them a reason to upload their avatars. The BuddyPress  Members with Avatars Widget allows you to showcase the list of members who have uploaded their avatar recently/changed their photos.
It is a very simple plugin and my special thanks to @Igor for the idea.
It works on two very basic principles
We record when a member uploads a new avatar
We remove the flag when the user deletes his/her avatar
The plugin allows you to filter member list by recently activity, randomness, popularity, alphabetically or by Joining date. You can further specify the no. of Users to be listed and their avatar size to be used. If you are using image below size 50px, I recommend choosing thumbnail in the type select box, else use full.
Here are a couple of Screenshots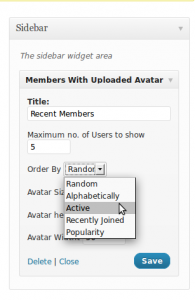 And Here is the output for me on my local server.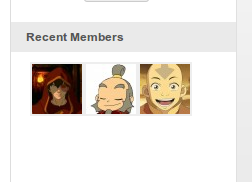 Please do note that the plugin will only be able to track the photo changes after it is activated. It won't track that for the users who uploaded images before this plugin was activated.
Other than using the widget settings, you can customize the members entry in the list of members.
I have included a hook
// use it for customizing the individual listing.

do_action

(

'bp_members_with_uploaded_avatar_entry'

,

$user

,

$args

)

;

// where $user is single user record, you can use $user->id for user id.

// $args is an associative array that contains the following fields

// (values depend on settings),e.g.  array('type'=>'random','max'=>5,'size'=>'full','width'=>50,'height'=>50)
Download & Installation:
Link:  https://buddydev.com/plugins/buddypress-members-with-uploaded-avatars-widget/
It is a free plugin and I hope some of you will like to use it on your social networks. Please do let me know in the comments if you are using this 🙂