Thanks to @Daniel for the suggesting this plugin. BuddyPress Simple Google Map plugin uses static google map api  to add the Maps to groups. It is tested to work with BuddyPress 1.2.9 as well as BuddyPress 1.3(bleeding).
In the current version, I have only added support for group and I am looking forward to your suggestion whether you will like to have the static map for User profiles too.
Features:-
Adds Google Map to Groups
Comes with Widget to showcase the map in sidebar
Simple to Use
Uses Google static Map, so no need for loading any extra javascript
Allows to enable/disable per group
You can set the basic settings in the admin panel.
Screenshots:-
Here is a screenshot of the map in action:-
Group Map tab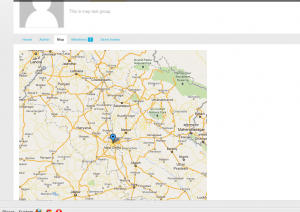 Admin Options:-
You can set the height, width, zoom level and the map type from BuddyPress->BP Simple Map admin options. Here are the two options to show it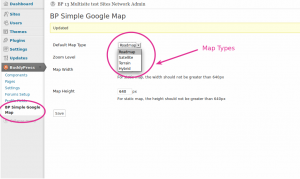 Map Type:-
You can select from any of the four map types :- Roadmap, Terrain, Setellite, and Hybrid.
Zoom Level
You can select zoom level upto 21(highest) as shown below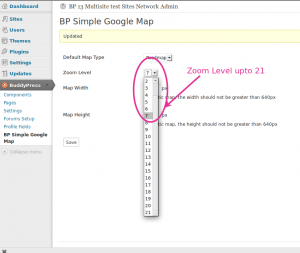 Here is the widget settings screen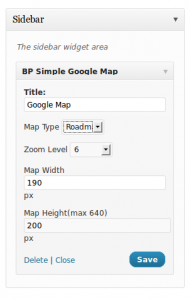 The widget will be visible on groups page only if the location is set and the map is not disabled.
The Location can be set from Groups->Group Name->Admin->Map as shown below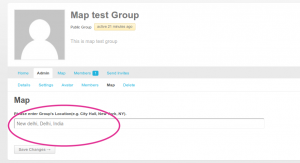 You can even disable the map for a particular group from admin->settings page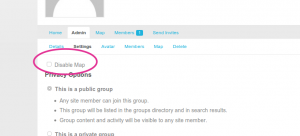 Ok, no more screenshots, now the time for action.
You can grab the plugin from below.
Download &Installation
https://buddydev.com/plugins/bp-simple-google-map/
Git Repo:-
https://github.com/sbrajesh/bp-simple-google-map
I am looking forward to hear your thought about adding support for user profile.