Community Builder is a community-focused social theme for WordPress & BuddyPress. If you are looking for a free BuddyPress theme that works, try Community Builder and you will love it.
We have two variations of theme available for BuddyPress
Community Builder Free
Community Builder Pro

The free theme comes with all the power you need to start a great blog or a social community with BuddyPress. The pro theme adds a ton of superpowers to it. Also, with Pro, you get access to all our specially designed pro addons for Community Builder as well as a lot more.
Main Theme Features:-
Community Focused.
Mobile-first(responsive by default).
Live customizable via customizer(500+ options for colors, layouts, and fonts).
Multiple Members/Groups list layout(masonry grid, equal height grid, list).
Multiple card style for BuddyPress Members list/Groups list(box, card, regular. More coming soon).
Multiple header styles(User header, group header).
Multiple nav tab styles for the directory.
Multiple nav tab styles for the profile.
Multiple, Button group style(split, list, etc.).
Specially designed Message section for a pleasant experience.
Specially designed notifications section.
Nice looking activity.
Giphy support for activity/replies(via addon).
Emoji support for activity/replies(via addon).
Great Profile photo change experience(for user and group, first for any BuddyPress theme)
Great Cover change experience(first in any BuddyPress theme).
Multiple post layout
Multiple layout options
Greedy nav
Off-canvas panels
Compatible with all the popular BuddyPress plugins( as well as all our plugins too)
and a lot more(The list is too big to list here, I suggest experiencing our demo)
The theme is focused on building Community with BuddyPress. Though it works beautifully with WordPress too (even without BP). You will be surprised by the speed and flexibility the theme offers. Our free theme is better than most of the premium themes available for BuddyPress and we are proud of it.

Our pro theme is aimed at giving you the choice to build your community. The Community Builder Pro theme and  Pro add-ons take the community experience and flexibility to another level. It hasn't been seen in any of the BuddyPress themes(at least until now). Our goal with Community Builder Pro is to save your time and effort worth thousands of dollars. Unlike most of the themes for BuddyPress, Community Builder is focused on speed, flexibility, and choices.
We plan to keep enhancing the theme and we are looking forward to making it your default choice for building with BuddyPress.
Screenshots:-
Activity stream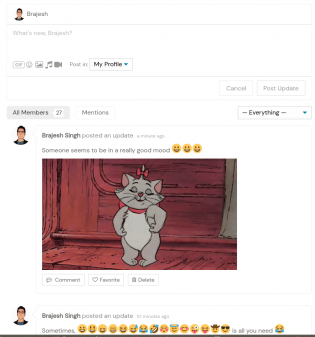 Messages:-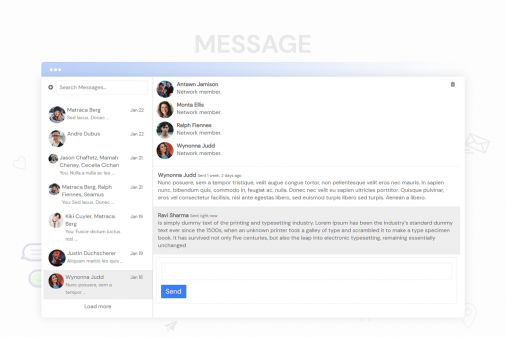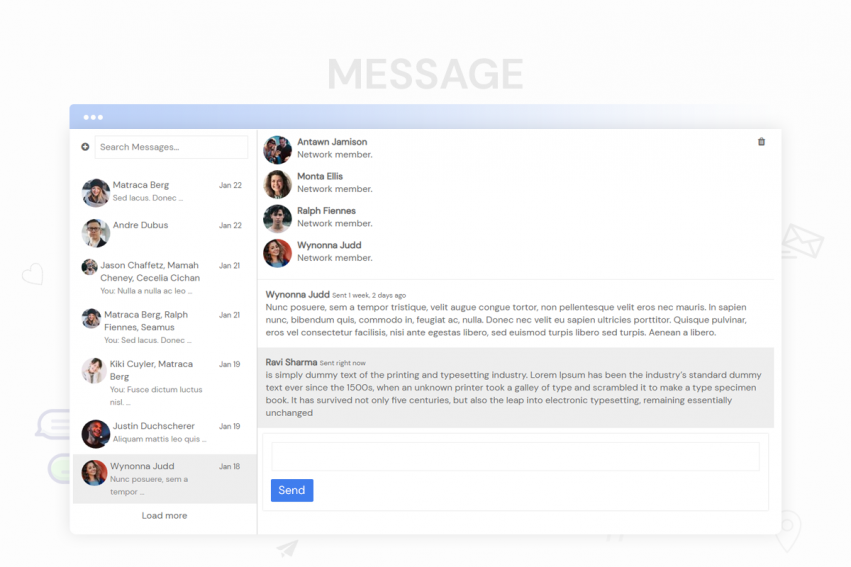 Notifications:- Notifications list and bulk action screenshots.
Members Directory:- A few examples of possible layouts. For more, Please check customize option on demo.
Demo:-
http://demos.buddydev.com/community-builder/try/
Try the customize option on the demo site to explore the possibilities.
Download:-
Community Builder Free:- Link
Community Builder Pro:- Link
I am looking forward to hearing your thoughts and suggestions here and in our forums.