A few days ago, I needed a plugin to notify the site admins as well as the users of a WordPress site about the successful and failed login attempts. Though, there existed a few plugins like Login alert, but none of them was exact match for my requirement. I created this plugin, and finally sharing here and hoping that it may help you.
WordPress User Login notifier notifies users and admins of any login or failed login attempt on a WordPress site.
Features:-
Notify User when someone logs in from their account
Notify site admin if a user logs into their site
Notify the user if a failed login attempt is done for his/her account
Notify the admin of a failed login attempt
You can turn off/on any of these four settings. By default all of these are turned on.
Another note, the default notification method is email but you can swap it by writing another notification provider.
Screenshots:-
Failed Login Admin Notification:-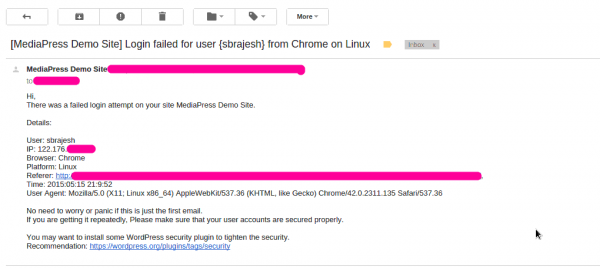 Failed Login User notification:-

Successful login User notification:-

Successful login User notification:-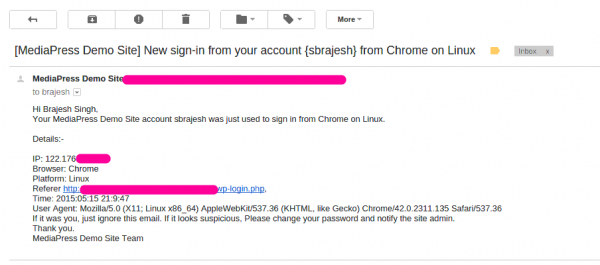 Admin Settings Page options:-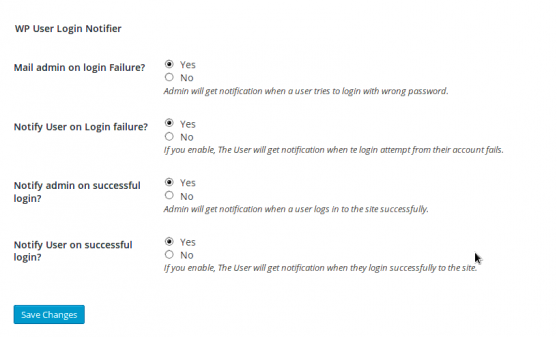 Download & Installation:-
https://buddydev.com/plugins/wp-user-login-notifier/
Hope that it helps you to keep a tab on your site activities.