Hi All,
The wait is over and here I am presenting you the beta 5 of BP Chat plugin. It took much longer than anticipated but I am sure It will help most of you.  This release fixes a couple of very important issues. There is no change in UI except an additional go button for sending the message(other than pressing enter). Most changes are in the core and fixes a couple of bugs reported on the previous posts.
Further, I have tried to cut down the sql queries and  streamline a few more thing. Most of the changes won't be visible until you have an active community and you try to chat with other users.
Some changes:-
Fix the get_id error in javascript
Fix issue with gPress
Chat Box opening/closing issue fixed
add a go button to be used when pressing enter does not work
Changed icons(thanks to  Joel)
and many changes in query
What I could not fix and will not be able to fix is the compatibility with BuddyStream plugin. So, pressing enter will not work with buddystream plugin. It is caused, because buddystrem calls the PrettyPhoto numerous times(to be precise it depends on how many elements have .activity class) for each ajax request and multiple times calling the PrettyPhoto causes all the issue. Don't believe me, test bp chat on your site's forum directory page(since this page has mostly no .activity class, bp-chat will work on that page very well). I hope that the upcoming release of BuddyStream fixes it.
I hope the beta 5 has fixed all other issues(from the previous comments) and if you find any issue, please do let me know. I will be happy to fix it soon.
A Few screenshots:-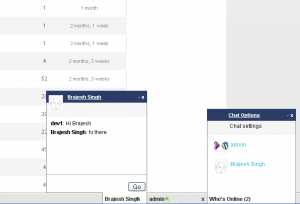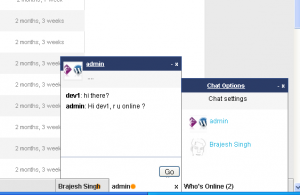 A note on fixing the issue with gPress:-
gPress by default load an extra version of jQuery which not only causes issue with Bp Chat but will cause issue with most of your other plugins/themes too. You don't need that extra loading of the jQuery library. I have yet to find a reason why gPress includes it by default.
To disable it, go to dashboard->gPress Options->Advance setting as shown below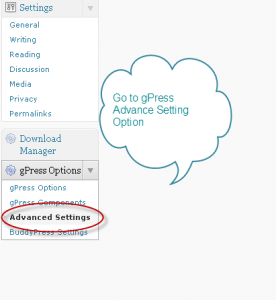 Once you click on the Advance settings, you will see the settings panel. Look for the MISC settings and check no for loading jquery as shown below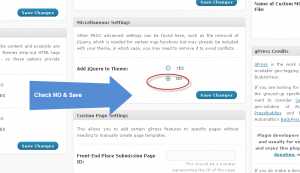 Once you are done, the conflict will go away and BP Chat will work fine for your site.
Download & Installation:-
https://buddydev.com/plugins/bp-chat/
Hope that helps. Please do let me know in the comments if you find any issues or want a feature to be added.
PS: My apologies to all of you who commented in last couple of weeks, I could not reply promptly. I am going to reply from now on promptly again. and yes, there will be a lot of activity in upcoming weeks, so please keep checking for the new updates lined up.