On the Add/Edit group tab screen, you will see a Subnav meta-box as shown below.

You can add one or more sub nav items using this meta-box. There is no limit on the number of subnav items. You can click on the "New" button to add new sub nav item.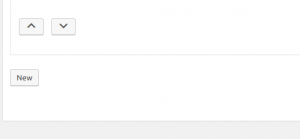 Next:- Group Tab Sub Nav options.