Are you looking to use BuddyPress Member Type?  Today, I am introducing the  BuddyPress Member Type Generator plugin that will make your job easy. It allows you( as a site administrator ) to create and manage BuddyPress member types from the admin dashboard . You can create as many member types as you want by using this plugin.
Features:-
Add/Edit Member Types from Dashboard
Activate/deactivate a member type(Only active member types are available while using BuddyPress member type api functions)
Control everything( name, slug, labels, directory enable etc ) from the dashboard
Bulk assign member types to user
Screenshots:-
Add New/Edit Member Type:-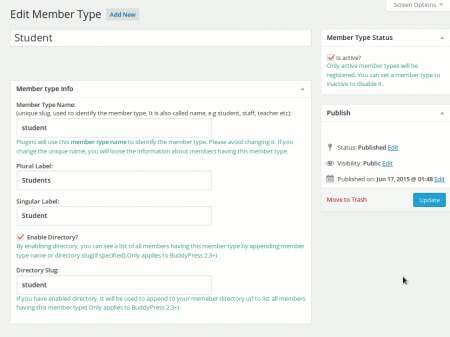 Listing All Created member Types:-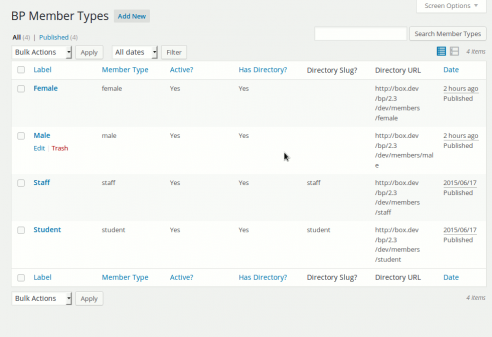 Bulk Assigning Member Types:-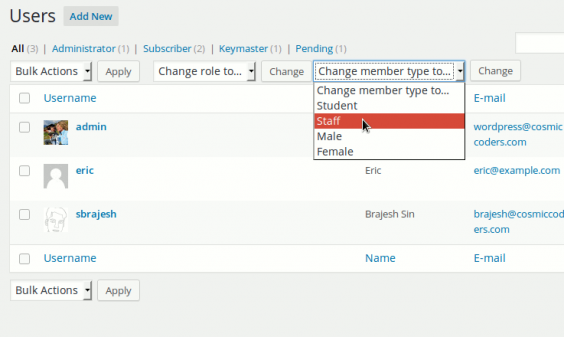 Download & Installation:-
https://buddydev.com/plugins/bp-member-type-generator/
I hope that it helps you in creating/managing member types. Please do let me know your questions, suggestion or any feedback in the comments below.
PS: If you are a developer, and prefer to use code instead, you may want to have a look at our member type introduction tutorials.