The typography panel in Community Builder allows you to control the typography of your site. It is meticulously designed to allow you to control each section of your site properly.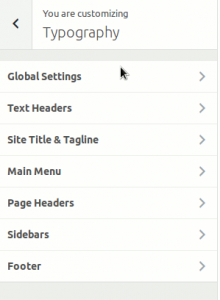 There are seven sections:-
Global Settings – Applies to body
Text headers – h1- h6 heading elements
Site Title & Tagline:- applies to site title/tagline
Main Menu:- Applies to Main Menu/submenu links
Page Headers:- Applies to the page header
Sidebars:- Sidebar/widget typography
Footer:- Footer widget/text
1. Global settings:-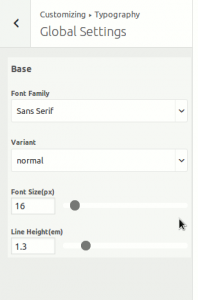 In each section, you can control the font( around 500+ google fonts + native ), font variant, line height and font-size.
2. Text Headers:-
From H1 to H6 heading font settings.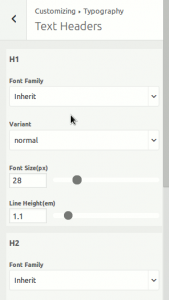 3. Site Title & tagline:-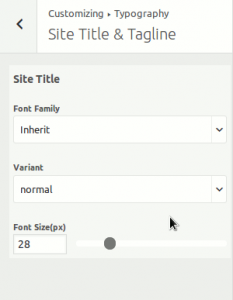 4. Page Header:-
5. Sidebar:-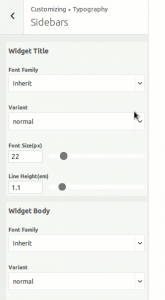 6. Footer:-
Footer Widgets:-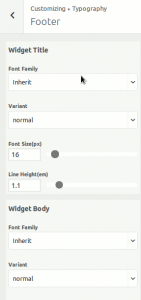 Footer text:-