You can associate roles with BuddyPress Member types from the Add/Edit member type screen as shown below.
To Add/Edit member type, please visit Dashboard->Users->Member Types ash shown below.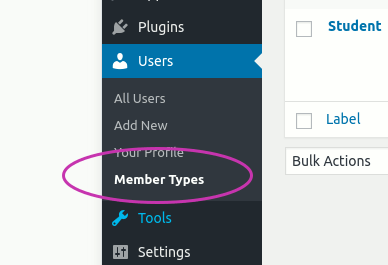 On the New/edit member type screen, you will see the box for associating roles with the member type as shown below.

A user will be assigned one or more roles based on your selection here. Changing user's member type will set their role to the the roles associated with their newly assigned member type. If the newly assigned member type has no associated role, user's old roles will not be changed in that case.